The New Year is a notoriously difficult time for restaurants. After a blow out festive period, many restaurant owners find they are forced into tightening their belts as New Year health kicks take their toll on profits.
But January doesn't have to be a miserable time for restaurants. By giving customers a reason to visit, focusing your approach and upping your advertising game, you'll be able to see in the New Year with a bang.
5 ways to Market Your Restaurant in the New Year
There are plenty of tactics that savvy restaurant owners and marketing managers can employ to make January and February as profitable as any other month. Here are five of our favorites.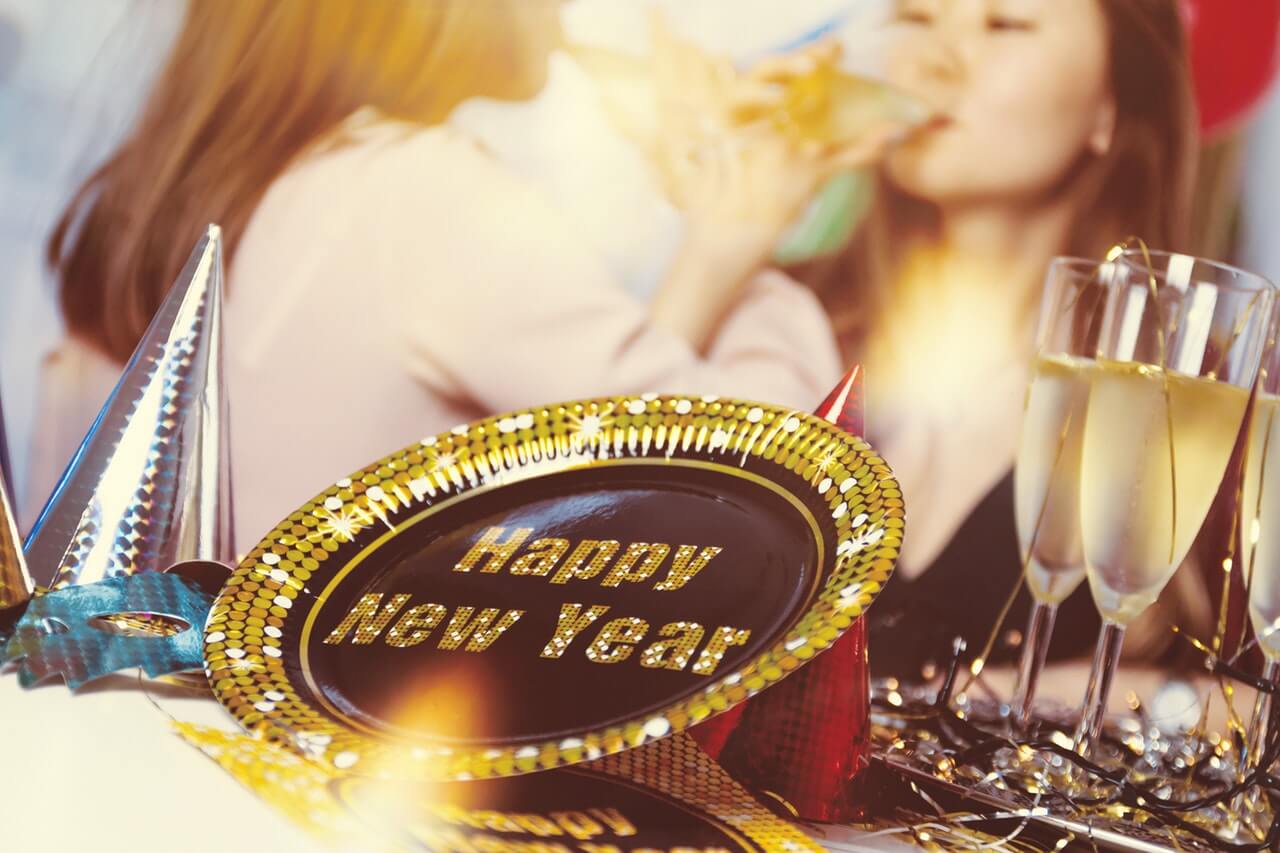 Give Customers a Reason to Come Other than Food
In a season where people are either saving after an expensive festive period or sticking rigidly to New Year's health resolutions, consumers need a reason to come to your restaurant — and it can't be the food! One idea would be to host a live music event one night every week. In an era of prohibitively expensive concert tickets, the idea of free, local live music is becoming more and more popular. Alternatively, appeal to people's sense of experience by hosting food and wine tasting nights or cooking courses. Whatever cuisine you serve up, there's definitely a food-based event that can be inspired by it. If you're not usually open during the day, you could offer lunchtime business meetings for local organizations.
Change the Menu
There's one way you can use food to convince customers to visit your restaurant in the New Year: create a new menu. What better way to celebrate the start of 2019 than by creating a kick-ass new menu and offering specials on new dishes throughout the whole of winter. Customers may not be motivated to visit your restaurant to eat dishes they've already tried before, but they will be motivated to come and try something new. Even more so if you run dishes for a limited time. Comfort foods such as pies, stews, casseroles, and southern cooking are incredibly popular during the winter months, so make sure to include some heartwarming dishes on your new menu.
Run Offers So Customers Get More for Less
It may seem counter-intuitive to offer discounts during low seasons. But there are few better ways to get customers off their couches and into your restaurant. Offer the right promotions and there's no way you should be out of pocket, either. Your classic 2-for-1s and early bird specials are great promos to run during the low season so that customers feel like it is silly not to come and eat in your restaurant. Hit mid-week specials particularly hard as these nights will be the most difficult to get customers for. Don't forget to extend your offers to takeout food, too.
Make the most of Takeout
Speaking of takeout, now is the time to make the most of it. The last thing that a lot of diners want to do on a cold winter's night is to brave the chill and head down to their local restaurant. So why not bring your restaurant to them? If you don't have a takeout offering or if it isn't available from your restaurant's website or mobile app, make sure to rectify this first. If you already have an online ordering service, make sure that everything is working smoothly, that you have enough delivery drivers if orders start taking off and that you are running special offers aimed at taking back traffic from delivery websites like GrubHub and DoorDash.
 Step Up Your Advertising Spend
The chances are every other restaurant in your area is going to be tightening their belt in the New Year. That means opening less, running fewer offers and spending less on advertising. It's time to be a contrarian and up your advertising spend. Why? Because there will never be a better time to dominate the local and online advertising scene than the New Year. Start investing more into both online ads local ads like newspapers, flyers, and billboards. You want to make customers think you're the only restaurant in town worth visiting. What's more, because you'll face less competition, you should be able to get cheaper rates. It's a huge win-win!
Make the Most of the New Year with The Digital Restaurant
A new year means new opportunities. Make the most of them by partnering with The Digital Restaurant. Our team of digital marketing experts can help you create a 52-week marketing playbook for the year ahead. Together we'll identify what's currently wrong with your restaurant's marketing, what opportunities are available to you and how you can take advantage of them. Using our industry-leading restaurant marketing platform, NGAZE, you'll be able to execute your plan day by day, week by week, throughout the year all from one central hub. Find out how to centralize and maximize your restaurant marketing strategy for 2019 by speaking to one of our consultants today.