LOCAL MARKETING PACKAGE
A complete local marketing toolset – our software makes it easy for you to manage your location data, presence, reputation and analytics.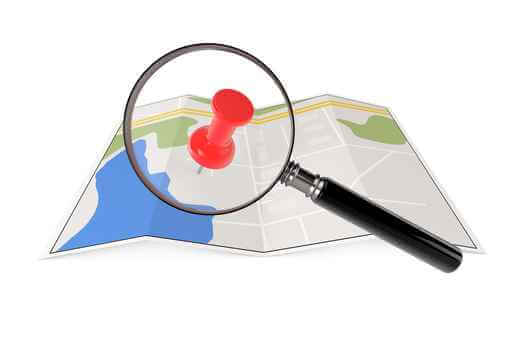 Listing Updates
Any changes you make to listings gets instantly synced across our network of websites.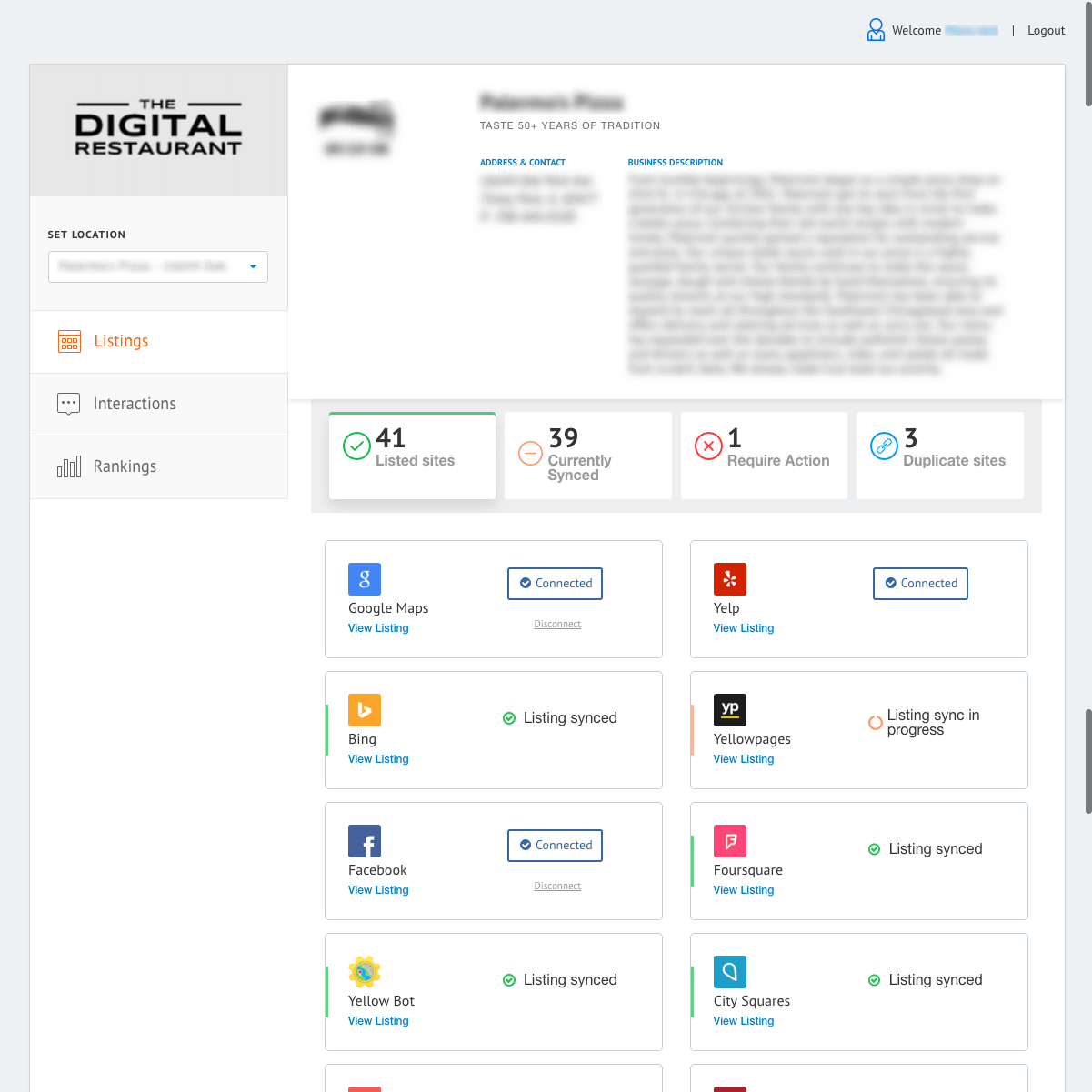 Review Notifications
You get immediately notified when a new review is left about your business anywhere on the web.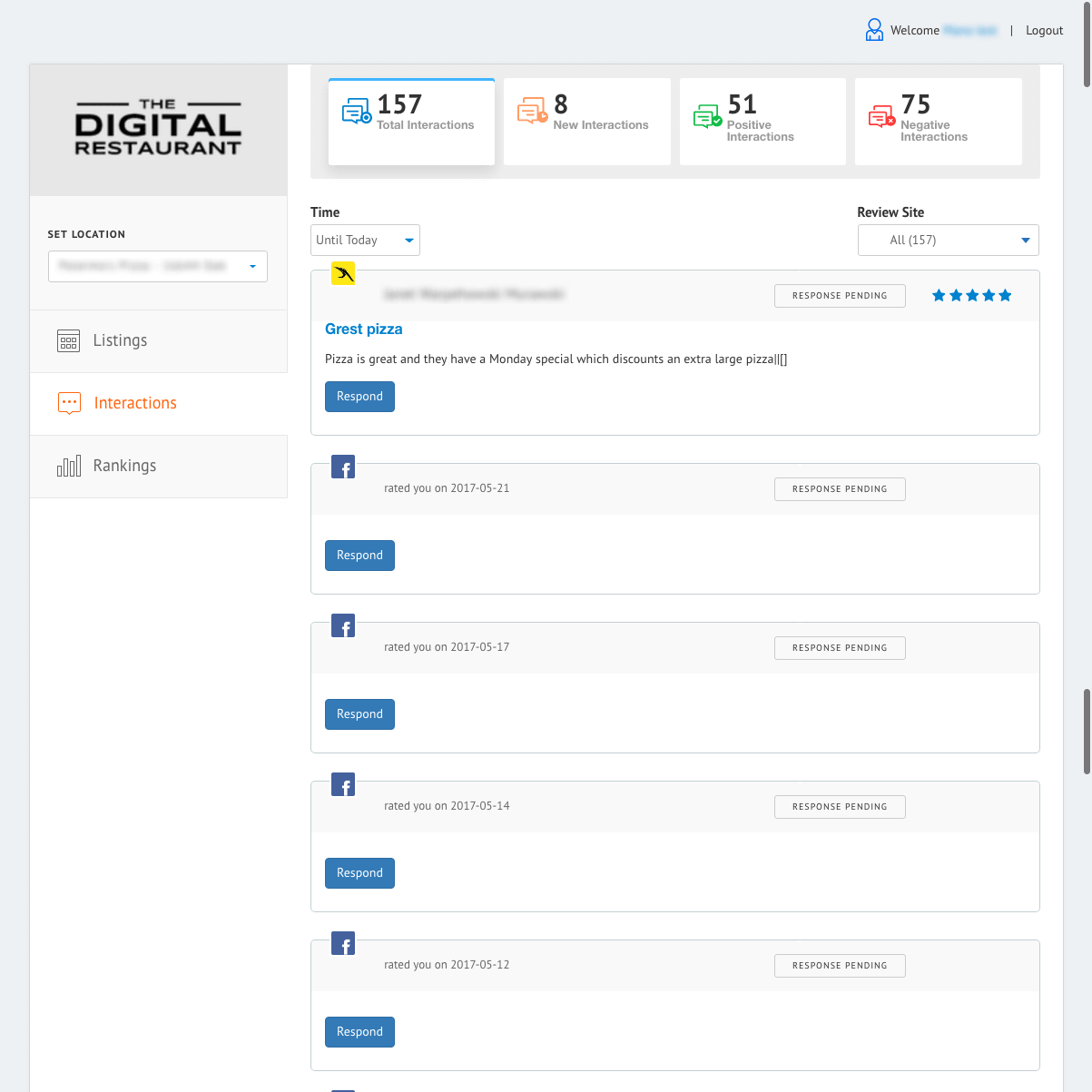 Ranking Analytics
Get detailed analytics on your online presence, reputation, and marketing.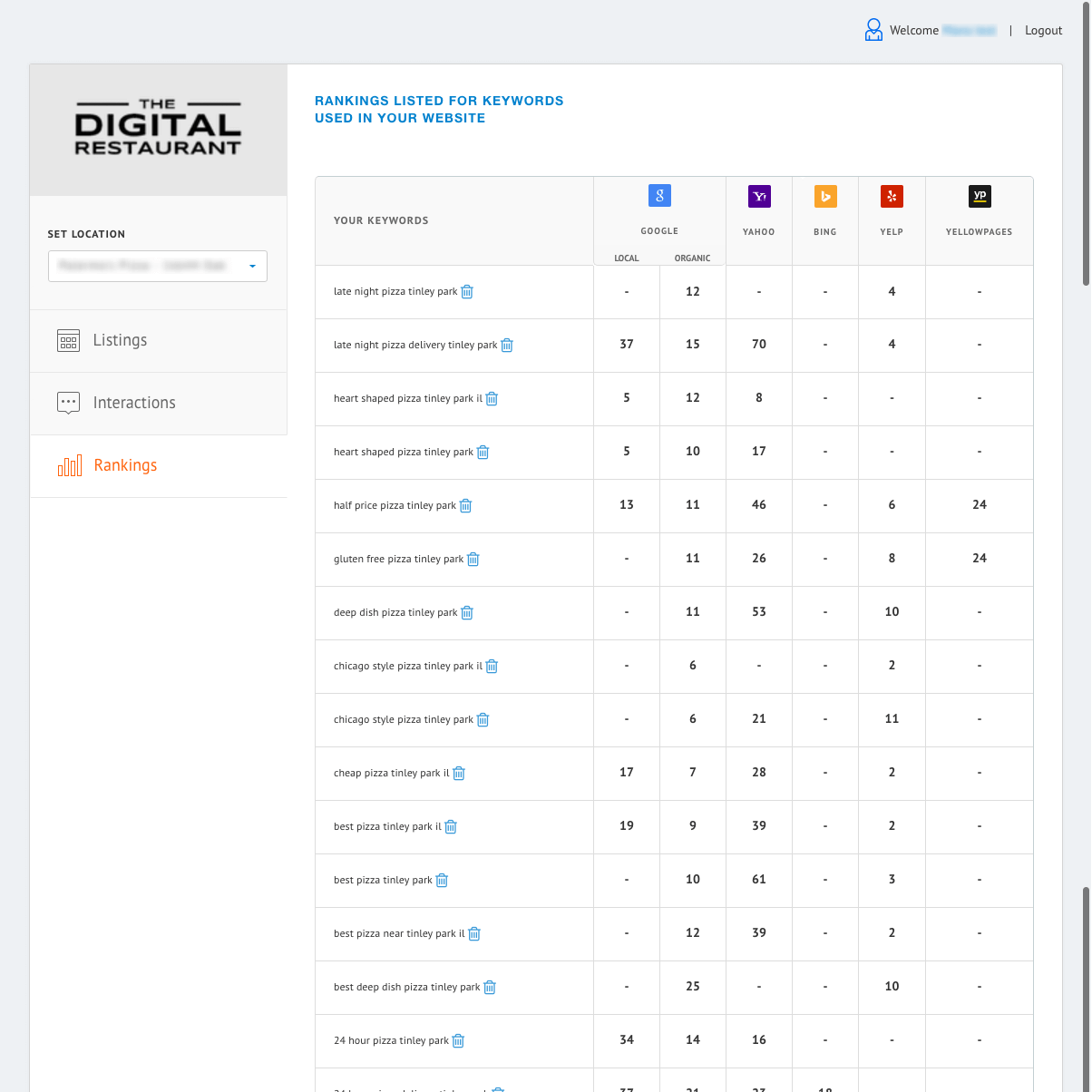 Auto Updates
With a subscription, you're covered to any future updates we make to our software.
Get More For Less
With our local marketing package, you can get your business listed on more than 40 websites, manage all your reviews and track your rankings for an affordable monthly price, to make sure that your business stands out.
Over 200 Directory Sites Managed
Our instant network covers forty-two of the most important directories in the United States including Google, Yelp, Yellowpages and more.We also enable you to optionally add or edit listings on another additional 150 directory sites.
Manual Citation Building
Some local directory listings require verification by phone such as  ExpressUpdate, Localeze, Acxiom, CityGrid, and YP. We do citations that require manual steps.
Get Started Today!
Take control of your online presence and reputation and search rankings.
Q. How long does it take to get set up?
After signing up, our team will setup your restaurant and provide you access to the local marketing platform within 24 hours. For any questions or issues, please contact support@thedigitalrestaurant.com.
Q. Is there a free trial?
We do not offer a free trial at this time.
Q. Is there a contract? Can I cancel anytime?
There is no contract, it is a monthly subscription. Send a request to support@thedigitalrestaurant.com to cancel your service. After cancellation, the service runs till the end of the billing period, no refunds are issued.
Q. How long does it take for the listings to sync?
It takes 48 to 72 hours for the listings to sync once all your locations information has been updated accurately. Please note: Bing listings take up to 2-3 weeks for the sync.
Q. Can I respond to all reviews directly from the Dashboard?
Yes, you can. Please navigate to Interactions -> click respond -> Enter review response ->Submit. For sites other than Google, Yellow-pages, Facebook and Yelp, the respond option will direct you to the original review site. You can leave your response there.
Q. How many keywords can I add to my rankings page?
You can add up to 50 keywords for each location that you tracking ranking each month.