Restaurant marketing agency helping restaurants thrive
We have experience working with many different restaurants and have honed our abilities for outstanding restaurant marketing. To help your business succeed with digital marketing, we would love to share our special ingredients and secret recipes.
Everything your restaurant needs to succeed
#1 restaurant marketing AI software platform
NGAZE AI marketing software is built for the busy restaurateur. It is fast, integrated and cost-effective growth marketing platform!
What our customers are saying
If you own restaurants and want to increase your digital presence, net sales, and revenue, The Digital Restaurant is a great resource to grow your business.
Steven Schiffman
Marketing Director - Street Guys Hospitality
The Digital Restaurant has transformed our online presence in so many ways. From our website design, online ordering, email marketing, and social media engagement, The Digital Restaurant covers it all. They ensure that any task you have in the digital aspect is covered and completed. We've been using The Digital Restaurant now for 5 years and have seen nothing but an increase in our business. They truly know what it takes.
Vincent Distasio
Manager - Baldinelli Pizza, Hinsdale, IL
We did our homework by researching different companies to help us with our website. The Digital Restaurant has been "our secret weapon" that not only developed our website but also set us far apart from our competition. They are very professional, reliable, quick to respond and very pleasant to work with. Kudos to Erandi. She is always full of ideas, making appropriate suggestions on what would convert better for our customers. I highly recommend👌
Anamaria Salbego
Manager - D'Agostinos Pizza, Chicago, IL
The Digital Restaurant delivers effective digital marketing services that continue to achieve satisfying results, which enables ongoing collaboration. The team provides industry expertise and produces monthly SEO reports regularly to ensure transparency. They seek feedback frequently to improve their performance.
Mike Vitullo
Nabby's Restaurant, Partner
We effectively have a two-way communication channel with our customers. Our guests are highly engaged and our customer email database is growing though our integrated growth marketing program run by The Digital Restaurant team.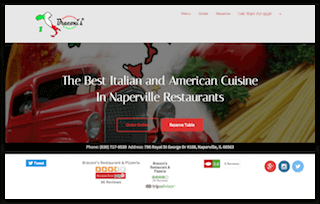 Braconi's Restaurant & Pizzeria
Bill Paus, Owner
Other web design agencies tell you they need 3 months minimum for a website,  for The Digital Restaurant web design team it only took 3 weeks.. it gets done quick, that is the bottomline.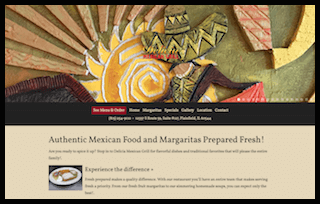 Delicia Mexican Restaurant
Tony Bueno, Manager
In our 1st meeting, The Digital Restaurant team advised us of significant savings by simply consolidating existing marketing services from multiple vendors. In less than 2 weeks, we cut our marketing spend by over 50%, eliminated non-performing print ads and increased our online orders.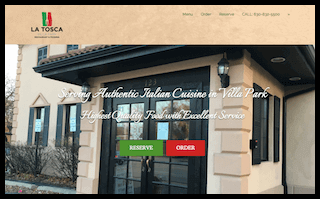 La Tosca Restaurant
Russ Gazzano, Owner
..we wanted to have a website for our restaurant.. two prior guys (digital agencies) did not deliver for almost 6 months last year.. The Digital Restaurant team had the website up in less than 3 weeks, just before the busy Christmas holidays as per our expectations.
Mike Vittulo
Owner - Nabby's Restaurant
We are helping independent restaurants and pizzerias around the world succeed. You could be NEXT.
Frequently asked questions