Here's how NGAZE marketing platform works
NGAZE marketing platform provides you a 52-week marketing playbook to run effective social, email and mobile promotions - plus smart strategies to grow sales and build guest loyalty.
Restaurant Marketing Software + Professional Marketing Service
EVERYTHING YOUR RESTAURANT NEEDS TO SUCCEED
Marketing Software built for restaurants, based on requirements from restaurateurs.
Marketing Team dedicated to solving critical restaurant marketing challenges.
Cost-Effective restaurant marketing by eliminating redundant services and in-house marketing staff salaries.
DEPEND ON US TO RUN YOUR MARKETING PROGRAM
..we wanted to have a website for our restaurant.. two prior guys (digital agencies) did not deliver for almost 6 months last year.. The Digital Restaurant team had the website up in 48 hours, just before the busy Christmas holidays as per our expectations.
Nabby's
Mike Vittulo, Owner
We effectively have a two-way communication channel with our customers. Our guests are highly engaged and our email list is growing though our integrated marketing program.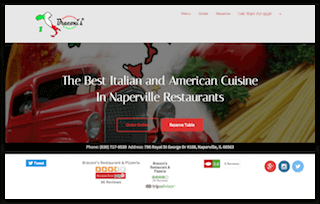 Braconi's Resturant & Pizzeria
Bill Paus, Owner
Other web design agencies tell you they need 3 months for a website,  for The Digital Restaurant web design team it only took 5 days.. it gets done quick, that is the bottomline.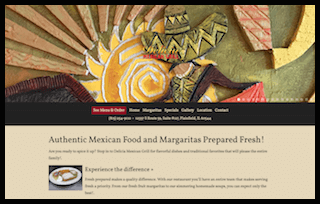 Delicia Mexican Restaurant
Tony Bueno, Manager
In our 1st meeting, The Digital Restaurant team advised us of significant savings by simply consolidating existing marketing services from multiple vendors. In less than 2 weeks, we cut our marketing spend by over 50%, eliminated non-performing print ads and increased our online orders.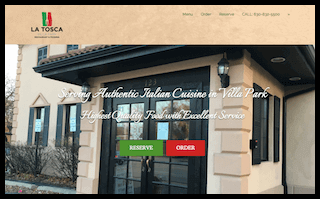 La Tosca Restaurant
Russ Gazzano, Owner
We are helping independent restaurants and pizzerias around the world succeed. You could be NEXT.
Frequently asked questions
How do you market a restaurant?
Marketing your restaurant starts with creating a well-defined marketing plan for your business. Take the assistance of a restaurant marketing expert to help you develop a plan that aligns with your goals and budget. With a plan in place, it is time to think of executing the plan and tracking progress against the set marketing goals.
How do you create a marketing plan for a restaurant?
Start with a brainstorming session with the main stakeholders in your restaurant that includes owners, partners, chef, managers and key employees. Discuss your goals and determine when you want your brand to be short, medium and long-term. Perform a SWOT analysis and capture the outcomes in a restaurant marketing plan. It is effective to have a restaurant marketing expert facilitate the process.
What does a restaurant marketing agency do?
An experienced restaurant marketing agency is competent to develop the right strategy for your restaurant, create a marketing plan and execute the plan to realize the marketing outcomes that aligns with the goals of the brand.
Why do restaurants need digital marketing?
Restaurants absolutely need digital marketing to thrive in a competitive local marketplace. It is one of the critical elements to determining the success of the business. Using digital marketing strategies, restaurants can attract new customers, engage with existing customers and drive repeat visits and guest loyalty.
How can I promote my restaurant business?
You can promote your restaurant business using a multi-channel strategy, that means reaching your customers through social media marketing, email marketing and mobile marketing. In addition to marketing channels managing and growing your reputation is a key marketing activity that drives business.