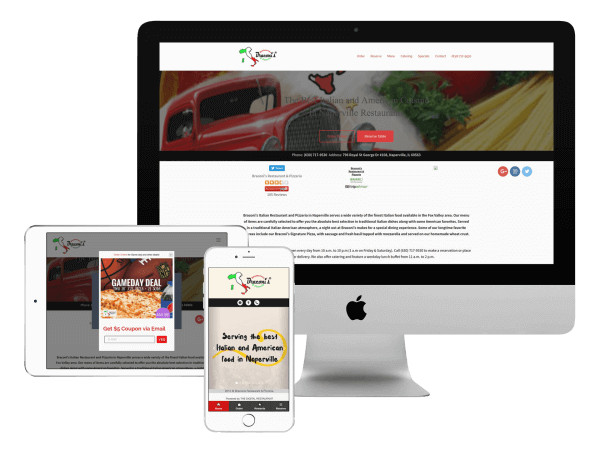 Why Choose A Professional Restaurant Website Design Agency?
If your restaurant website is built on a cheap website builder platform, ~36,363 other websites use the same template!
Work with professional web designers to create a stunning and functional custom restaurant website – the foundation of your business's online success:
✅ ATTRACT new online visitors with a strong search engine presence.
✅ ENGAGE website visitors with your cuisine and brand's story.
✅ CONVERT website traffic into online orders and dine-in clients.
A professional digital marketing agency with "Restaurant Website Design Expertise" can make sure that your restaurant website is custom designed and SEO optimized that ranks #1 on relevant keywords to beat the online competition.
Our Custom Design Promise
STUNNING VISUALS - A website that is easy on the eyes, keeps customers engaged, and ensures your brand stands out.
IMPROVED ON-SITE ENGAGEMENT - Delicious copy and easy navigation to transform online traffic to actual paying customers.
SUPERIOR FUNCTIONALITY - Up-to-date website design that has the functionality to integrate with any of your external systems including your online ordering systems.
Our talented web designers are here to transform your vision into a reality. Learn more about our custom design process and the agency difference.
RESTAURANT WEBSITE DESIGN - THE AGENCY DIFFERENCE
12 Essential Custom Web Design Features - Giving your visitors a remarkable online experience is our first priority when designing restaurant websites. Our skilled methodology performs to enhance your website's front and back ends while putting conversion first.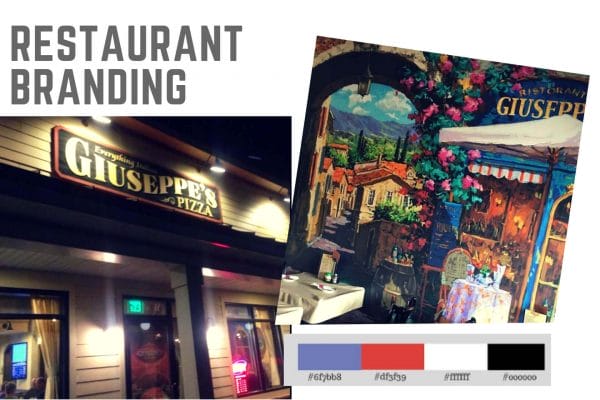 1. Restaurant Branding
For your customers, the restaurant website should visually represent the establishment with consistent branding. We develop a branding strategy for your restaurant.
Our competitors utilize website builders or pre-made WordPress themes.  We custom design! Our design team designs your restaurant website per your restaurant's branding guideline. Your website will be one-of-a-kind, with gorgeous dynamic menus, photo galleries, social network integration, and a personalized design.
2. Mobile-First Design
Mobile users of restaurant websites considerably outnumber desktop users, accounting for upto 70-80% of all online traffic. We create your restaurant's website using a "mobile-first" technique.
"Mobile-First" design is much more than "responsive web design" - our web design team aims to create better user experiences by beginning the design process with mobile devices in mind first. This approach deliver the right user experience to the right device for restaurant guests.
This directly leads to an uptick in online orders and reservations instead of customers abandoning to call the phone instead or worse yet choose someone else.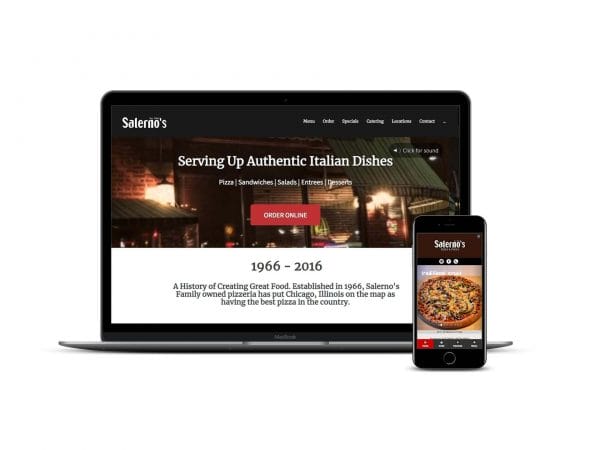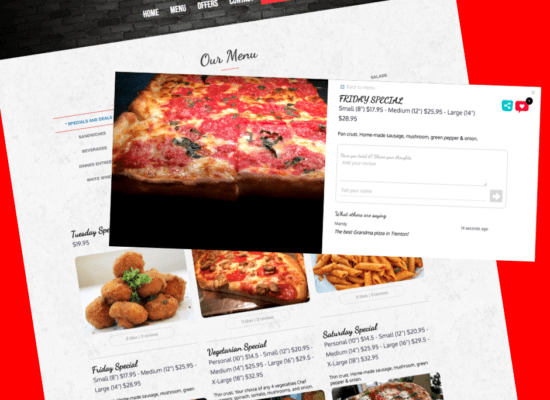 3. Interactive Digital Menu
We create an interactive digital menu for your guests with every restaurant website. On the website, no more dull pdfs or flat text menus. Our web team creates a mobile-friendly, engaging digital menu with beautiful food photographs that is SEO optimized and encourages consumer interest through dish ratings. Plus, give your customers a QR code menu as a safe and contactless dining option.
Powered by Richmenu.io (exclusive menu tech by The Digital Restaurant)
4. Core Web Vitals Optimized
Google's Core Web Vitals are a set of defined metrics that show how users interact with a web page. The restaurant website is optimized by our web team to maximize the user's real-world experience on a page.
Page loading performance, ease of interaction, and visual stability of a page from a user's perspective are the key metrics our team focuses to optimize the restaurant website.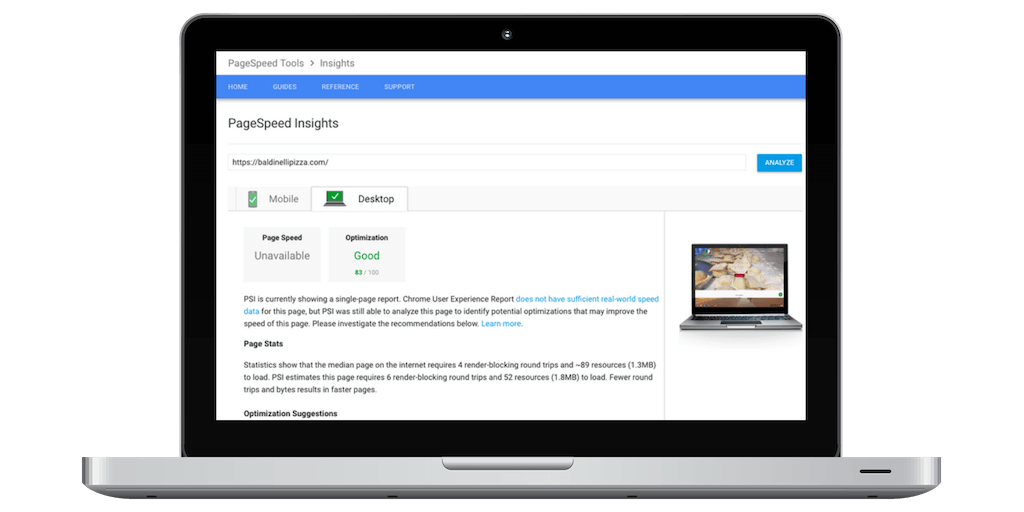 6. SEO Ranking & Traffic Optimized
Customers are googling for restaurants, cuisine or food you offer. The website is the 'primary' online presence for the restaurant, we ensure it gets found!
Our professional website SEO team creates and implements a comprehensive SEO plan that includes keyword research, competitive analysis, keyword targeting, and on-page optimization to significantly boost brand visibility and online traffic. Increased website traffic leads to more online sales!
6. Structured Markup
Structured markup data helps your online visitors receive answers to their typical queries about your business, cuisine, and services you offer, in addition to helping search engines better understand your restaurant website content, which helps them rank in search results. It's quite effective!
Most of our competitors do not either understand this technology or do not have the expertise to implement. Our NGAZE marketing software helps generates this custom code with a few clicks for our web developers to install. Super-power your restaurant website.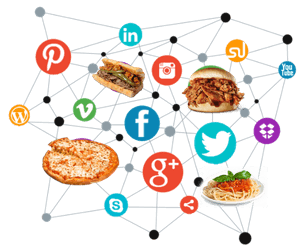 7. Social Media Integration
To build your restaurant's brand we make sure your social profiles look great and are found by people searching for a restaurant like yours.
Social media engagement is critical for staying top-of-mind of your guests!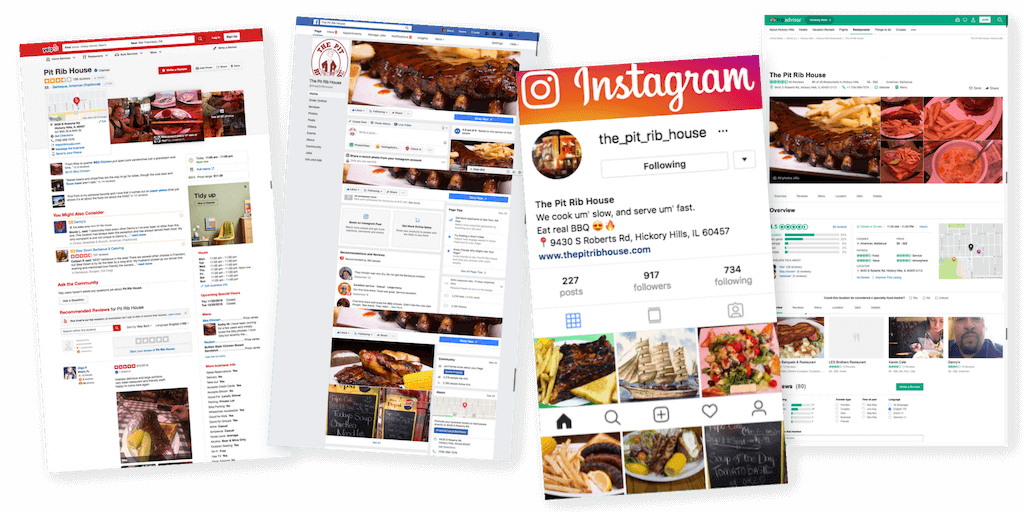 8. GDPR-Compliant Email Marketing
Build your GDPR-compliant customer email database right from your restaurant website. No need to purchase email lists or use 3rd party email marketing services.
We make it easy to send beautiful email newsletters from our NGAZE marketing platform and see email marketing reports on the marketing dashboard.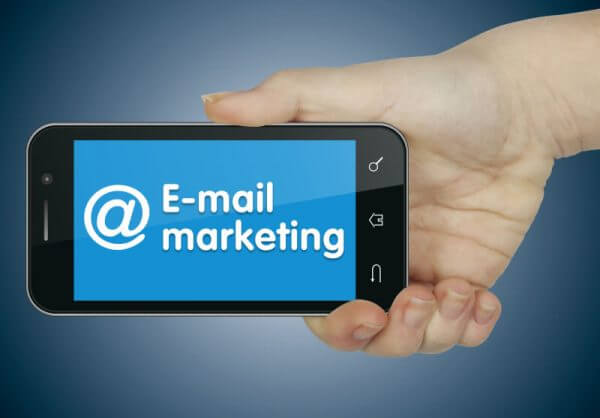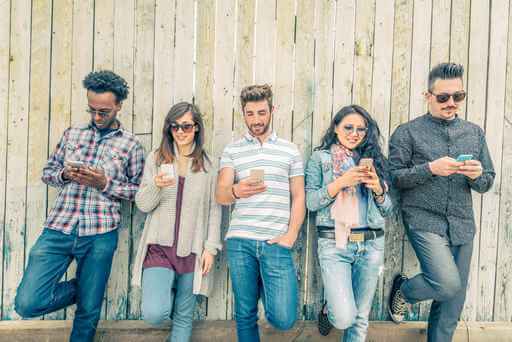 9. Mobile Marketing
We make it easy for you to build a mobile push subscribers database right from your restaurant website. This innovative new push technology is enabled on the restaurant desktop website (in addition to mobile app) by installing custom code on restaurant website by our web developers.
With just a few clicks you can send instant messaging campaigns and see reports on the NGAZE marketing dashboard.
10. Integration
Stay connected with technology solutions that help you serve your guests.
Online Ordering & Delivery: We can assist you in selecting the best online ordering and delivery solution to receive online orders directly to the kitchen and collect credit card payments. We assist you in seamlessly integrating your online ordering solution with your restaurant's website.
Online Reservations: We help integrate your restaurant website with your existing reservation management system, such as Opentable, Resy, or Yelp.
Loyalty & Gift Cards:  We help integrate your gift card or loyalty program with your restaurant website.
Get more done when you simplify your technology tools to save time and streamline operations.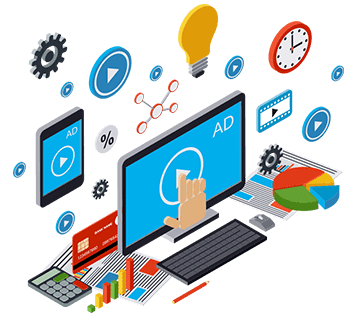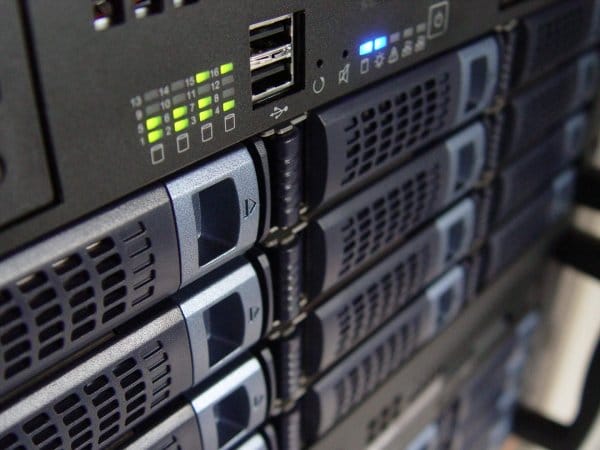 11. Secure & Scalable Hosting + SSL
We don't just build your website and send you on your way; we take care of all the back-end technical stuff too. We provide secure hosting, SSL certificate and scheduled maintenance for your restaurant website to ensure your restaurant is up and running with minimal downtime, so you never have to stress.
Our adaptable website server infrastructure can expand to accommodate your growing brand and new locations.
12. Professional Support
Our web support team does monthly website maintenance to keep the restaurant menu, business information, and promotions current. The majority of "self-managed" restaurant websites are ineffective since the information isn't kept up to date, resulting in a loss of online traffic and potential customers.
Our web support team ensures that the restaurant's website is accurate and up to date.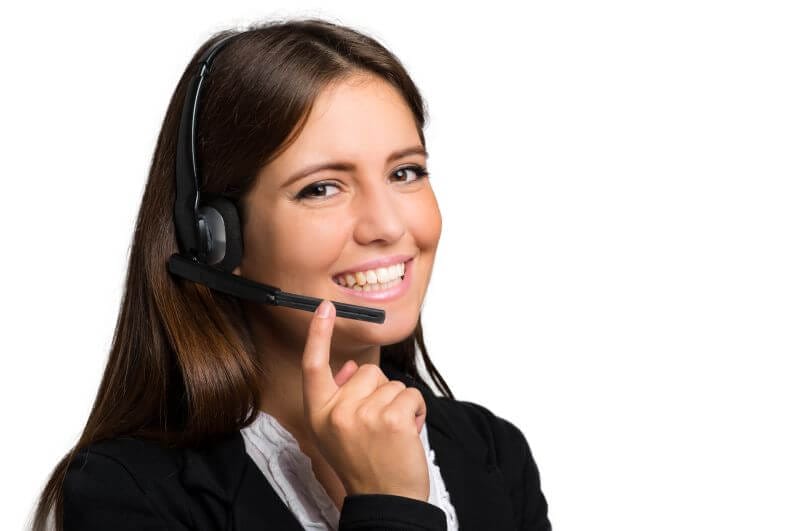 Monitor Website Performance On NGAZE
Is it critical to know how well your restaurant's website is functioning now that it is online? You'll gain access to NGAZE, a tool that allows you to monitor the performance of your restaurant's website and marketing in real time.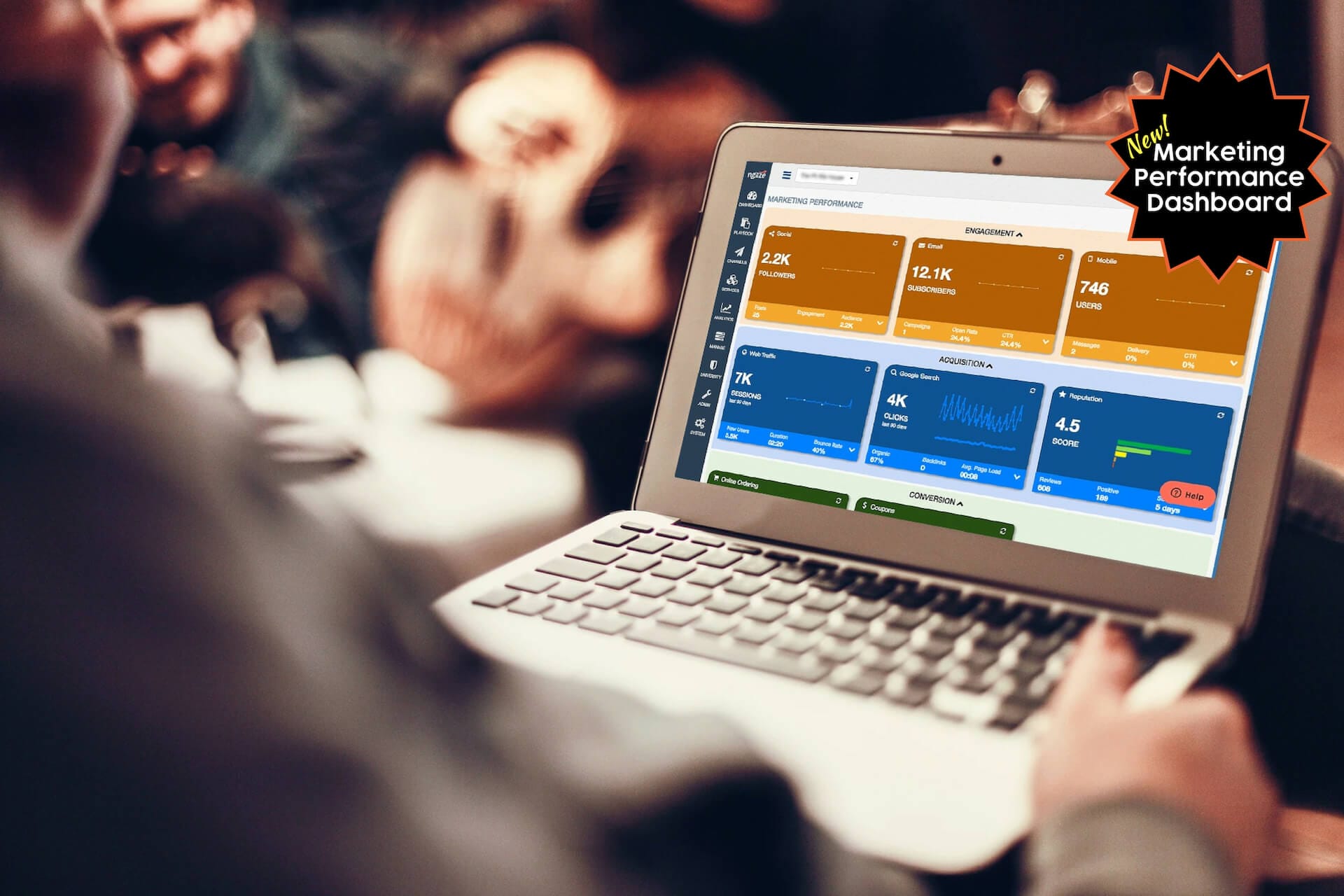 Here's What Our Clients Are Saying
Other web design agencies tell you they need 3 months minimum for a website,  for The Digital Restaurant web design team it only took 3 weeks.. it gets done quick, that is the bottomline.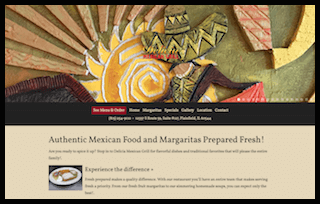 Delicia Mexican Restaurant
Tony Bueno, Manager
..we wanted to have a website for our restaurant.. two prior guys (digital agencies) did not deliver for almost 6 months last year.. The Digital Restaurant team had the website up in less than 3 weeks, just before the busy Christmas holidays as per our expectations.
Mike Vittulo
Owner - Nabby's Restaurant
Designed with distinction. Built to perfection.
Our skilled web developers will bring your restaurant's new custom-designed website to life by integrating all required functional components and optimizing for performance.
Get started with your website design project today »
Frequently asked questions
Learn more about restaurant website design