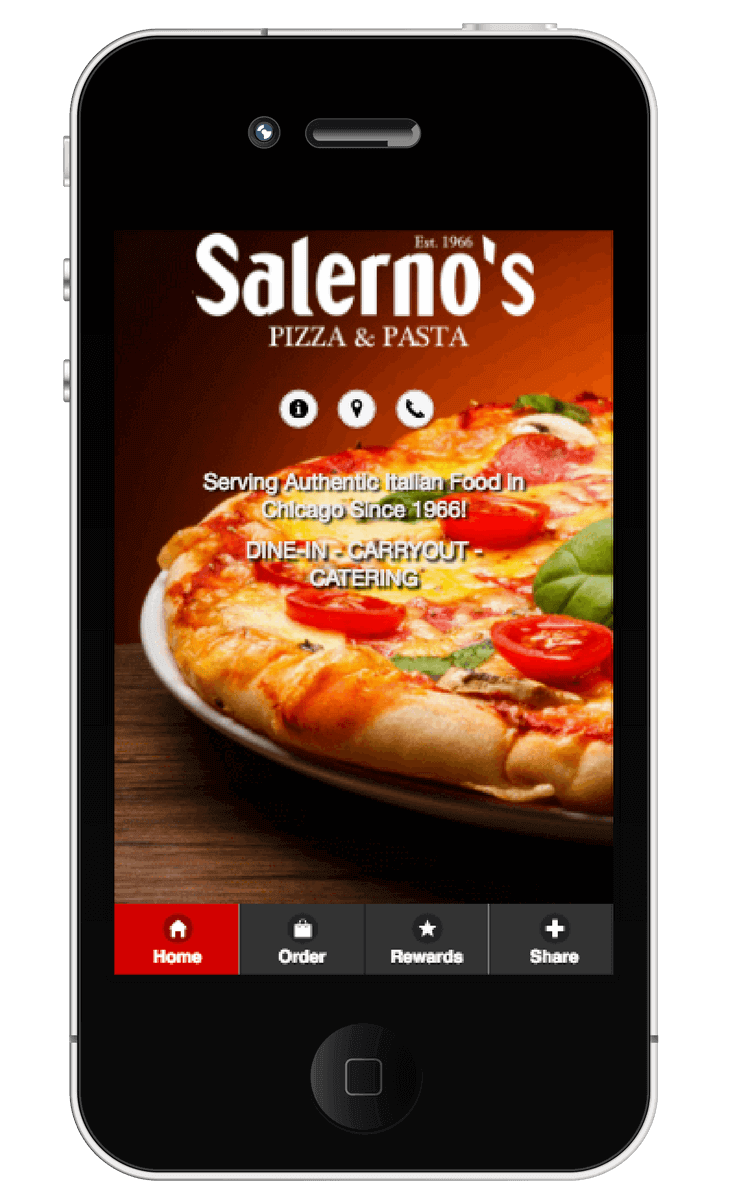 RESTAURANT MOBILE APP
Custom-branded, integrated all-in-one app
Beautifully designed and custom-branded for the restaurant. Functionally integrates mobile ordering, digital loyalty, table reservations and social sharing into one restaurant app. 
Boost online sales through mobile ordering
Customer rewards through digital loyalty
Encourage social sharing through mobile
Increase repeat visits though push messaging
Attract millennials to your restaurant with a functional mobile app.
One Restaurant App
One mobile app for restaurant menu, food images, mobile ordering, digital loyalty, social sharing and table reservations. Custom-designed and 100% branded for the restaurant.
Integrated Services
Mobile app integrates online ordering, POS integration and printing online orders directly to kitchen. Loyalty program integrated to the app. Table reservations integrated.
Easy Adoption
Cost-effective, easy adoption and highly effective in driving mobile traffic to the restaurant through orders, reservations and repeat loyal customers.
Need a mobile app for your restaurant?
We build beautiful and functional mobile apps. Talk to us to see a demo.