Benefits of  SMS / MMS Marketing
Instant reach and higher engagement with your mobile customers, enabling restaurants to create brand awareness and increase revenue all while lowering customer acquisition cost. Now with video marketing!
It's never been more critical to connect with guests
Now is the time to upgrade your restaurant marketing to mobile messaging - to engage instantly with your guests, boost sales and drive repeat visits.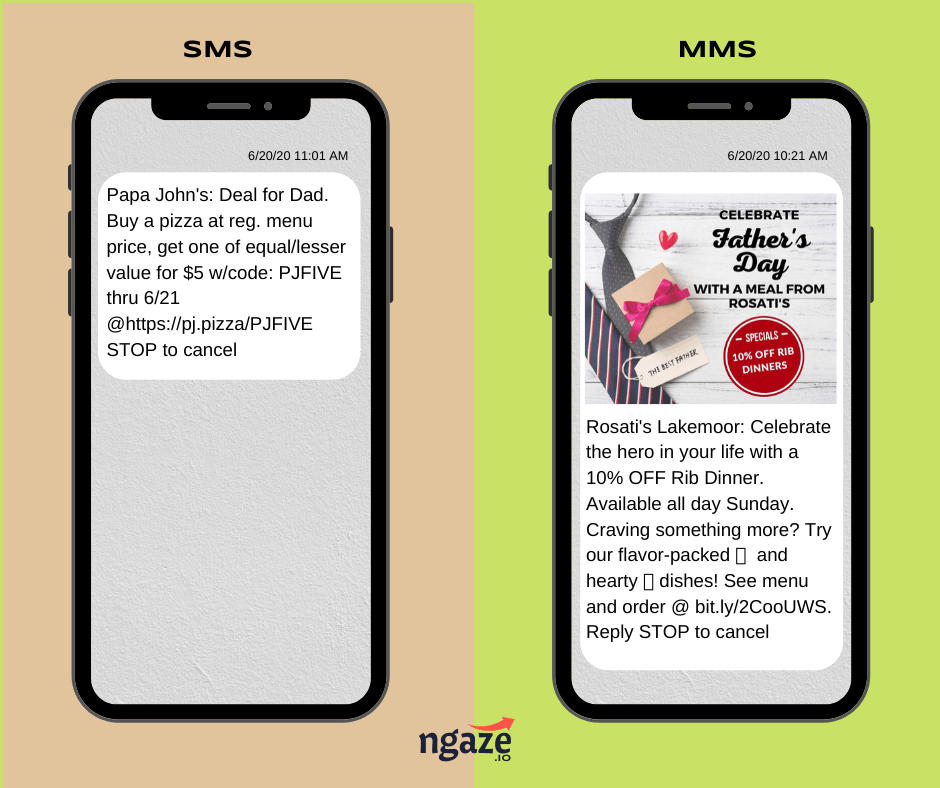 When to use SMS?
Text limited to 160 characters
Ideal for offers, coupons and event reminders
Conversion focused
When to use MMS?
Text upto 6,000 characters
Richer content with images and videos
Engagement focus, in addition to conversion.
Want To See How MMS With Video Works - Try Now!
Instantly receive a sample MMS message with a short restaurant promotional video. Input your mobile number with country prefix, complete the verification and click on "Send MMS Now" button.
Need help with your restaurant SMS/MMS marketing?
Ask about our 52-week marketing playbook and multi-channel campaign management.
LEARN MORE ON SMS/MMS MARKETING