We've spoken a lot recently about what a great restaurant website looks like and the need for restaurant websites to be mobile responsive. But that doesn't mean just any website will do. I know that some restaurant owners, for instance, will have started Googling "restaurant website builders" after reading both posts to find the cheapest solution.
While sites like Wix and Squarespace may seem like they offer an inexpensive solution, they do not provide an effective solution. And, in truth, these sites may cost you a lot more in the long run than a website built by a proper web designer.
---
What are Restaurant Website Builders?
A restaurant website builder is a software tool that allows you to create a website for your business. You can use a website builder to construct a website without knowing how to code. These have a drag-and-drop interface that is simple to use and provides a limited versatility and customizability.
Here are some popular website creators used for restaurant websites:
Squarespace
Wix
Bentobox
Weebly
Webflow
Popmenu
Spoton
All of the website builders promise a quick and easy setup and a cheap way to get online presence.
---
Is it Worth Using a Website Builder?
The primary reason that freelancers and small business owners use website builders is to (a) rapidly get a website up and running, and (b) without investing a lot of time or money.
However, they fail to take into account the most important thing, which is that a website to accomplish the purpose for which it was developed.
That bring us to the fundamental question:
What is the primary objective of a restaurant website?
The 3 main objectives of the restaurant website should be:
Attract: The restaurant website should represent the brand online, be the primary online presence and attract new customers for the business. According to Stanford University, 46.1% of people say that the design of a website is the most important thing when deciding if a company is trustworthy or not.


Engage: A great website keeps visitors on it. If you make your site engaging, people will come, stay, explore, interact, and even share it.


Convert: The restaurant website should drive revenue for the business by turning online visitors into transactions and in-store visits. The website's usability and brand trust affect conversions, with 88% of website consumers not returning to a page if they have a terrible experience.
A well designed and "functional" website helps drive customers and revenue for your business.
Do you want to know how to create an amazing restaurant website? Learn about the main features that make a successful restaurant website.

Read ARTICLE ON "5 must-have features for every restaurant website"
Website builders fail to meet one or more of the business objectives when it comes to restaurant websites. Sure, some website builders generate some stunning designs, but what good is a website if it isn't generating revenue for the company?
---
Why You Shouldn't Use A Website Builder?
Here are the reasons why you should not use restaurant website builders. Just one of these reasons alone should be enough for restaurant owners to avoid any one of them, all of them combined should send restaurateurs running for the hills.
There are 3 absolutely unquestionable factors you should consider:
1. Your restaurant is unique; your website won't be.
Consider this:
Squarespace currently has 110 templates, with more than 4 million websites using them. Simple math shows us that 36,363 websites share the same template on an average.
Would you want your restaurant website to be looking the same as ~36,363 other websites around you? 
Here is an example of the template page to choose from: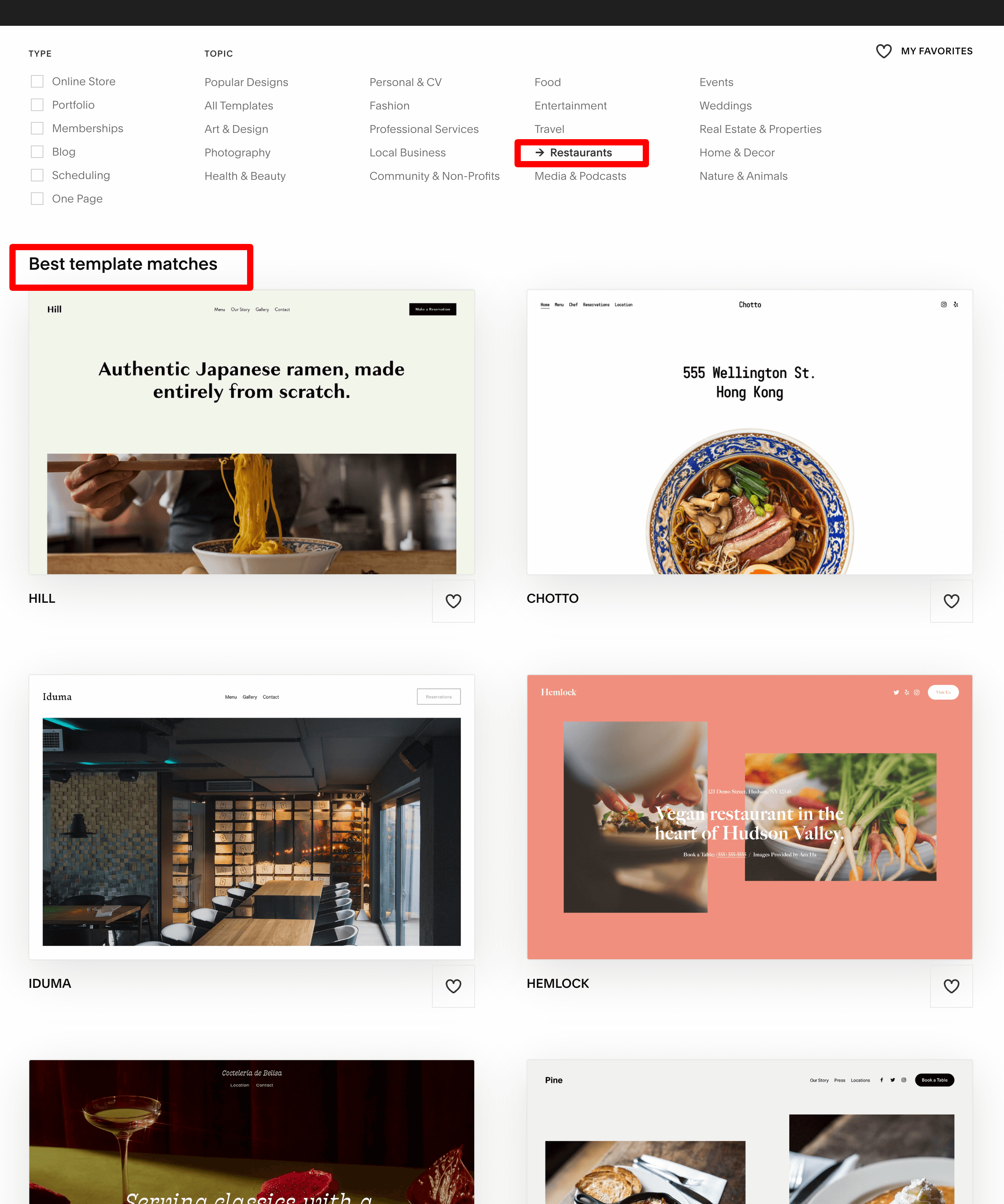 You pride yourself on the quality of your food and the beauty of your restaurant. It's what sets you apart from your competitors and makes you unique. But if you use a site built by a website builder, you will be using the same template as thousands of other restaurants.
What does that say about your restaurant? It certainly doesn't scream amazing unique experience. If anything it says we don't care about our brand and we may not care about your experience. If you're an independent restaurant using a website builder, you're no better than a chain restaurant.
You've probably worked hard to develop the ideal brand identity for your company. If you have, the last thing you want is for that vision to be lost on your website. If you create a one-of-a-kind website, it will stand out. This increases the likelihood that your prospective customers will use your services or purchase your products.
2. You do NOT own the website – Accept it!
You'll be building your house on someone else's land!
Squarespace terms of services state that – Any content you upload to their builder remains "yours." However, they have "permission" to use it in ways necessary to provide, improve, promote, and protect THEIR services." If your content is theirs to use, is it truly yours? 
Worse, still, however, is the fact that you could be stuck using your website builder for the rest of the time you are in business. Websites built using Wix and Squarespace are notoriously difficult (and sometimes impossible) to migrate.
In fact, you won't actually own the website. You will just be renting it from Wix or Squarespace. These companies do this on purpose so that you have to keep paying the monthly fee. What is the point in paying for a website that you don't own and can't change?
Hint: there isn't one!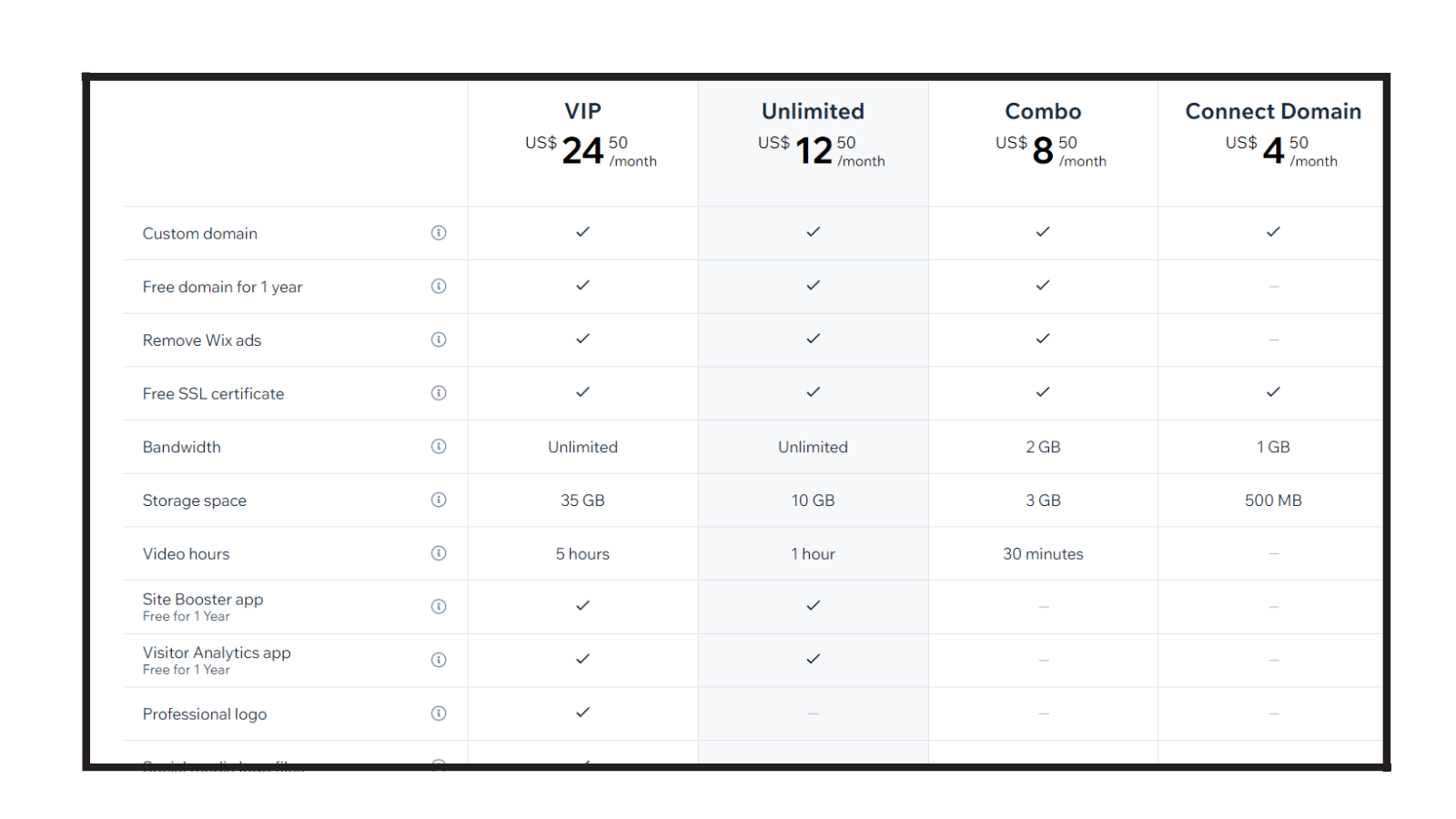 Have you ever wondered what happens to your website's data if you fail to pay your subscription?

(a) Your site may lose some of its customizations.
(b) For some builders, your domain and branding will reset to the website builder's free, cheaper looking aesthetic.
(c) For others like Squarespace, your site will be deleted after 30 days. 
This means subscriptions are endless, for life!
3. Restricted Customization – your site may not do everything you want 
Website builders by their very nature restrict customization.
Do you want to be able to take online orders through your website? How about integrating OpenTable so that customers can reserve a table?
If you use a website builder, it is doubtful that your website will be able to have this functionality. And if it does have it, it probably won't work well.
That's because websites built using website builders are meant to be basic. They aren't meant to be used by forward-thinking restaurants who want to get the most out of their website. And because you are just one customer in a million, you aren't going to get the functionality enabled that you need.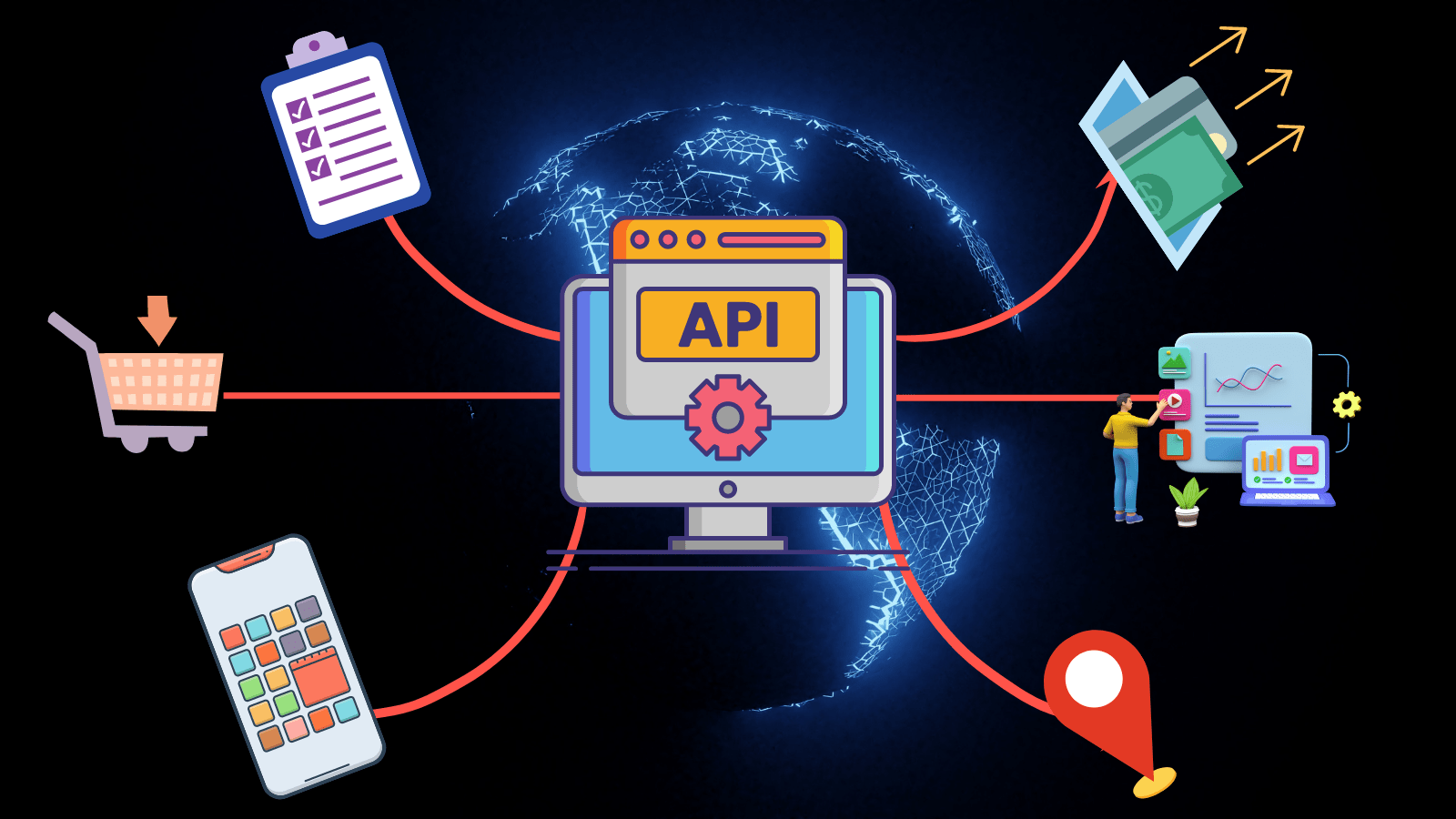 Another thing to consider is that your ability to integrate new software (API integration, plugins, etc) for improved delivery is completely dependent on the website builder. That means you can't easily adopt new ordering, marketing or sales software if your website builder doesn't support it.
This puts you at risk of missing out on profitable opportunities and losing helplessly to competitors who have customizable websites that easily adapt to new technology.
---
Those above 3 reasons should be enough for you to stay away from any website builder platform. Here are some additional considerations:
4. Your site may not be mobile-first optimized
If you've read the other posts on our blog, you don't need us to tell you the importance of having a mobile-friendly website. But there's no guarantee you'll get one if you use a restaurant website builder. Even if it looks good on one mobile device, it may not be built to look great on them all.
If the code isn't optimized (as we've already discussed it isn't), then Google and other search engines may struggle to crawl the website. And because Google is putting more emphasis on mobile usability, that could mean even lower rankings.
5. You don't get the support you need 
What happens if your website stops working or part of it breaks? The matter could be resolved in less than an hour if you used a web design agency. But if you use a website builder, you could be the one having to work out how to fix the problem.
Or you could be on hold for hours on the phone. Or you could be waiting for days for a reply to your email. In short, if something goes wrong or you need to change something, you're on the hook for it. And as a busy restaurant owner, that is probably the last thing you want.


6. They are bad for SEO
This is perhaps the biggest issue with restaurant website creators. They are terrible when it comes to ranking in Google—even though they sell themselves as being SEO-friendly. 
There are a couple of reasons why a website built using a website builder isn't likely to rank well on Google. For one, these builders tend to spit out a jumble of code because of the way they let users customize their sites. The code created by any page builder will always be exponentially more bloated.
While these may allow users to create the site they want, the masses of code tend to lead to the poor on-page structure which can slow the website down significantly. There's nothing you can do to improve the code of your website to make it faster, either as most builders have a closed source code.
Even if there are no search engine ranking considerations, A Google study shows that if a page takes more than 3 seconds to load, 53% of consumers will abandon it.
Website builders tend to focus more on the aesthetic of the website rather than the backend technicalities that make your website a well-oiled SEO machine that actually attracts traffic.
What you don't want is a beautiful website that looks fantastic but receives little to no traffic due to its SEO limitations.
---
What Can Restaurant Owners Do Instead?
Hopefully, you understand why we believe you shouldn't use a website builder to create your new site. It's not just us, either. There are dozens of articles on Google that will tell you the same thing.
What can restaurant owners do instead, then?
(A) Hire Professional Website Designer
Use a trusted restaurant web design agency to create your restaurant website. You will get a much, much better experience and a much better end product. When you use a proper agency, you will:
Actually own your website outright
Get a great looking unique website built to rank in Google
Support for at least a year and probably a lot longer
Have a website that works on all smartphones
Get expert advice and support along the way
(B) Build on WordPress CMS
WordPress is the world's most popular CMS software, and it powers around 43% of all websites on the internet. You cannot go wrong building your restaurant website on WordPress for the following reasons:
It's free. The WordPress platform is open-source and is entirely free to use.
It's highly flexible and customizable. Many themes and plugin options are available to expand the website's functionality.
It's a scalable platform to meet the needs of the business as it grows There's no need to migrate to a different platform once the website takes off.
It's relatively easy to use to create beautiful, fully functional websites using only the graphical user interface.
(C) Host on Dedicated Hosting Server
Use dedicated hosting server to host your restaurant website. Avoid shared hosting for cheaper cost where your website coexists with that of other websites who share the same server. Here are the reasons:
Server resources not shared: with dedicated hosting, you get the full resources of the server. You don't need to worry about other shared websites clogging up the server's CPU and RAM. With a dedicated server, you can be sure that other websites do not affect your website.
Unique IP address: Each server has it's own unique IP address. With shared hosting, that means that you are also sharing an IP address with multiple other websites. If one of your neighbors is a spam site or an adult site, this could mean having your websites' rank pushed down. With dedicated hosting, you have a dedicated server, which means your own unique IP address. This is especially important if you are a online ordering site that requires SSL for credit card processing.
Enhanced performance and security: dedicated servers provide more stability and reliability than shared hosting.With a dedicated server, you can also be sure that you aren't sharing space with a malicious website or a potential spammer. Dedicated hosting allows enhanced security, particularly important for restaurants handling online ordering transactions.
Scalability & Flexibility: A dedicated server allows to scale and customize server environment that fits their needs. They can choose the platform and software they really need, allowing more control over how their dedicated server is configured. 
---
Summary
Restaurant owners who want their website to be an effective tool to grow their business should invest in a custom-designed, functional wordpress website built by a professional web designer and hosted on a reliable dedicated server. Avoid going the cheap route with website builders for restaurants. 
Do you need a new website for your restaurant?

Learn about our website design service or Get in touch with us

We'll walk you through the entire website design process, providing you with expert guidance on what you need and a custom quote at the end of it.