It is important for your restaurant to understand the strengths and weakness of your business. A smart restaurant operator should be aware of the opportunities and threats facing the business. The SWOT analysis provide this insights for your restaurant.
To create a SWOT analysis for your restaurant, include your staff, manager and chef involved in the business to get different points of view.
DOWNLOAD PDF: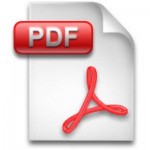 Click to download Restaurant SWOT analysis PDF »
A SWOT analysis for a restaurant should be done by the restaurant staff and management since no one else understands the business better. However, a restaurant consultant can help facilitate the the process by asking the right questions.
Reach out to The Digital Restaurant team, if you need assistance.