It is important for you to understand the strengths and weakness of your business. A smart restaurant operator should be aware of the opportunities and threats facing the business. The SWOT analysis provide these insights for your restaurant.
What is a SWOT Analysis?
The SWOT analysis method is used by restaurants to evaluate their performance in relation to the general market by identifying numerous external and internal elements. Strengths, Weaknesses, Opportunities, and Threats (SWOT) are acronyms for strengths, weaknesses, opportunities, and threats.
The aspects that restaurants can manage are represented by the strengths and weaknesses parts, whilst the opportunities and threats are out of their control. All of the factors, however, can have a substantial impact on a restaurant.
Establishments can get a comprehensive picture of their performance by looking at all of the categories. Establishments may evaluate how they stack up against their competitors, as well as their most successful restaurant marketing initiatives and risk-mitigation practices.
How to Conduct a SWOT Analysis
To create a SWOT analysis for your restaurant, include your staff, manager and chef involved in the business to get different points of view.
DOWNLOAD PDF: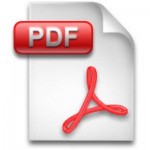 Click to download Restaurant SWOT analysis PDF »
A SWOT analysis for a restaurant should be done by the restaurant staff and management since no one else understands the business better. However, a restaurant consultant can help facilitate the the process by asking the right questions.
Contact The Digital Restaurant team, if you need assistance.