How to market a restaurant – Effective Restaurant Marketing Ideas for Independent and Small Chain Business Owners
As an independent or small chain business owner you should know how to leverage the online platform to make your business visibility and stand out.
It is crucial to have an efficient social media marketing strategy to get your business in front of the customers you are targeting.  Besides social media, you should take advantage of other strategies that can help your restaurant such as SEO, omni-channel experience and more.
Question every step in the customer journey. How are new customers able to find your restaurant online? Is your website optimized and does it offer an optimal user experience? How do you keep loyal customers coming back for more?
Continue reading to find out what are the best restaurant marketing ideas right you can use right now.
Growth-driven Restaurant Marketing Ideas and Trends
Here are 10 restaurant marketing ideas that you can use in 2021:
1. Professional Food Photos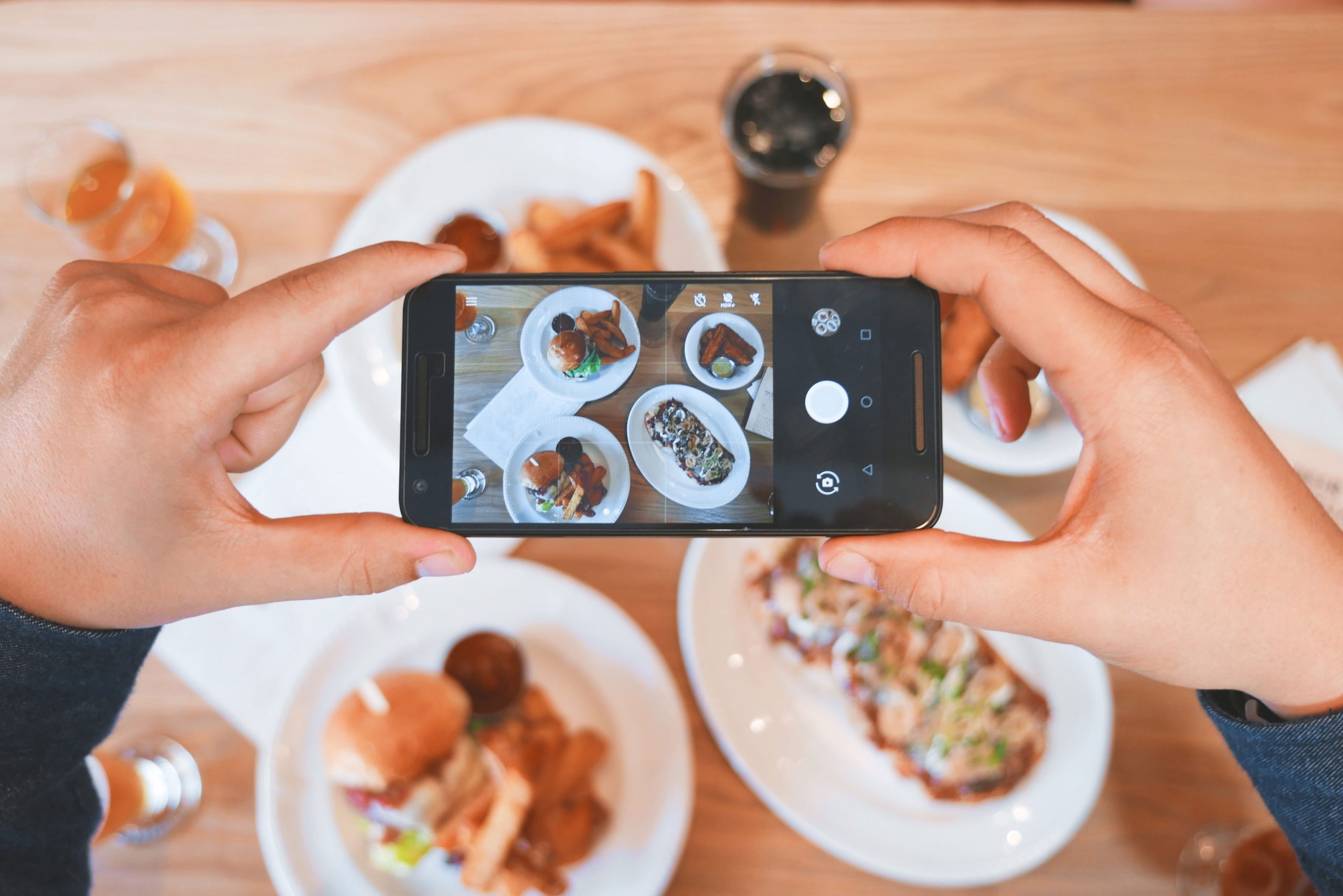 Instagram has changed user expectations and food photography is one example. If you look at some popular images featuring food on Instagram it is easy to notice that there is a pattern.
Hire a professional photographer or optimize your photos to meet the industry standards.
You can invest in professional equipment and software tools that can help your photos pop and attract your customers. For example, you can include on your website or social media accounts your restaurant signature drinks.
2. NAP Optimization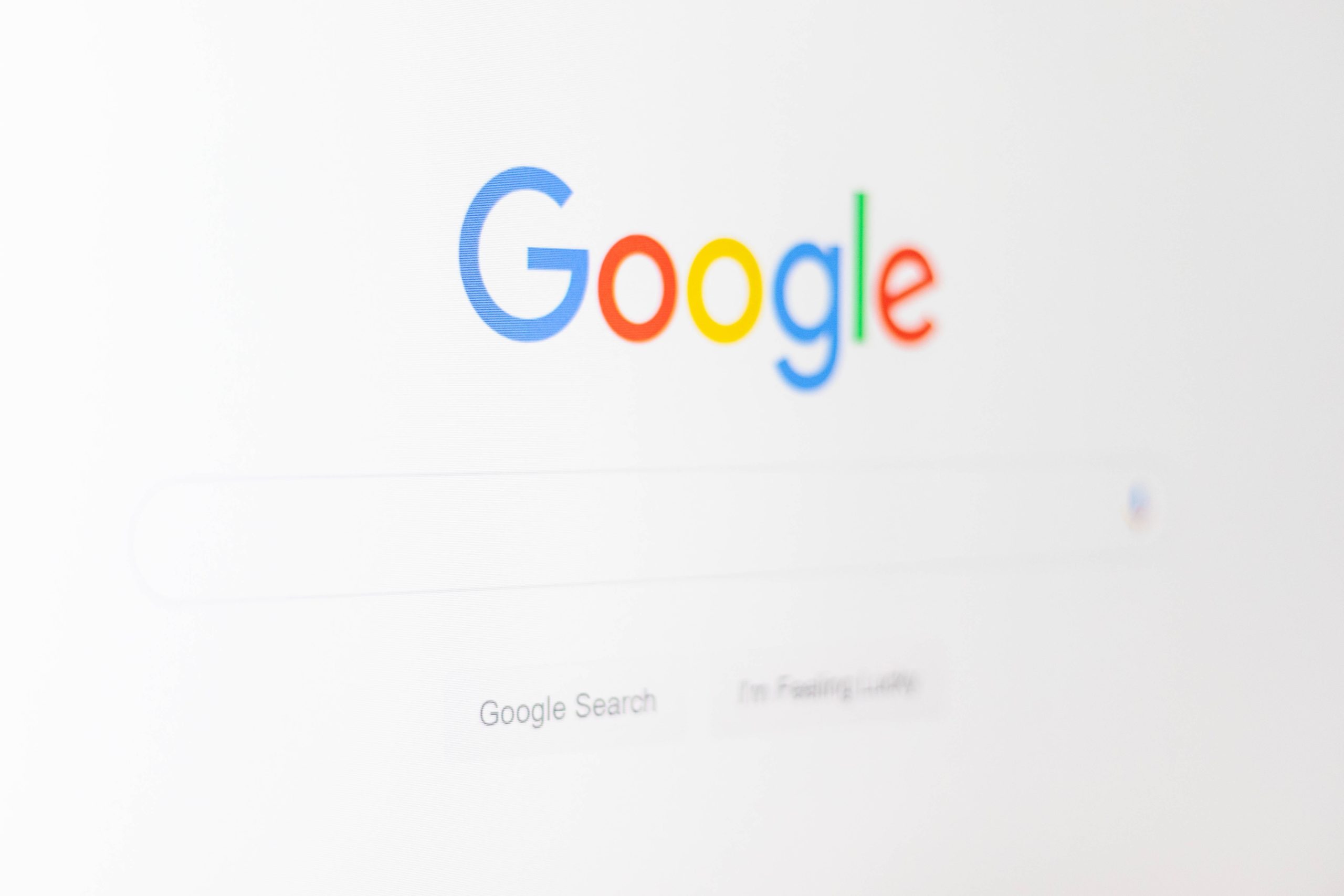 What is NAP and why is it important? NAP is an acronym and it stands for Name, Address and Phone Number.
There are different marketing strategies that you can implement to boost your visibility and gain new customers. Besides paid advertisement, it is crucial to rank well in local organic search results.
Let us imagine that a customer finds your website, but they cannot see where you are located or how to get in contact with you.
One suggestion is to include vital information such as company name and phone number at the top of your website. When it comes to Google, having such information on your website helps your site show up for geo-targeted searches.
For example, let's presume a customer goes on a search engine such as Google and they type 'Find local restaurants near me'. Will your website popup in that search? If you list the same information across all your platforms and your website, your chances of being listed in those Google results dramatically increase.
We recommend making sure that your NAP is consistent and correct across the web since this has a direct impact on your SEO ranking.
3. Social Media Engagement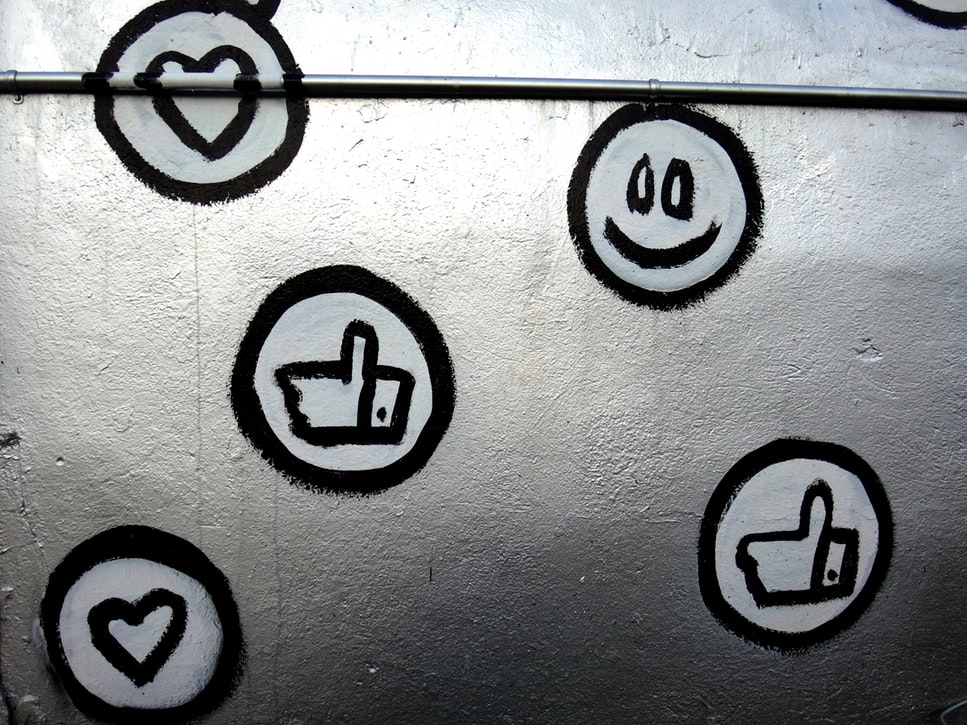 Unless you've been living under a rock, you've heard about various techniques to engage and captivate your audience via social media channels.
There are more than 200 million posts tagged as food and around 23 million hashtags for drinks and food photos on Instagram.
When planning and researching ways to step up your restaurant marketing game, social media should not be ignored. According to trends, at least 88% of the users that browse online are influenced by reviews and comments.
No matter what platform you choose to send your message, Twitter, Facebook or TikTok, one metric you should keep track of is engagement. There are plenty of tools out there that help restaurants post on Facebook and monitor discussions.
Think about social media engagement as a long time relationship. Any individual, a restaurant or a casual person can open an account on Instagram or Twitter. The key is in how they manage their social. If a customer engages with your business on social media, they are relying on your brand to satisfy their needs. In order to increase engagement, your posts should be relevant and personalized. One trick is to make use of location-based advertising and attract local customers.
Social media marketing can boost your revenue and build your brand. There are numerous other strategies you can adopt to be successful on social media besides focusing on engagement.
4. Loyalty Rewards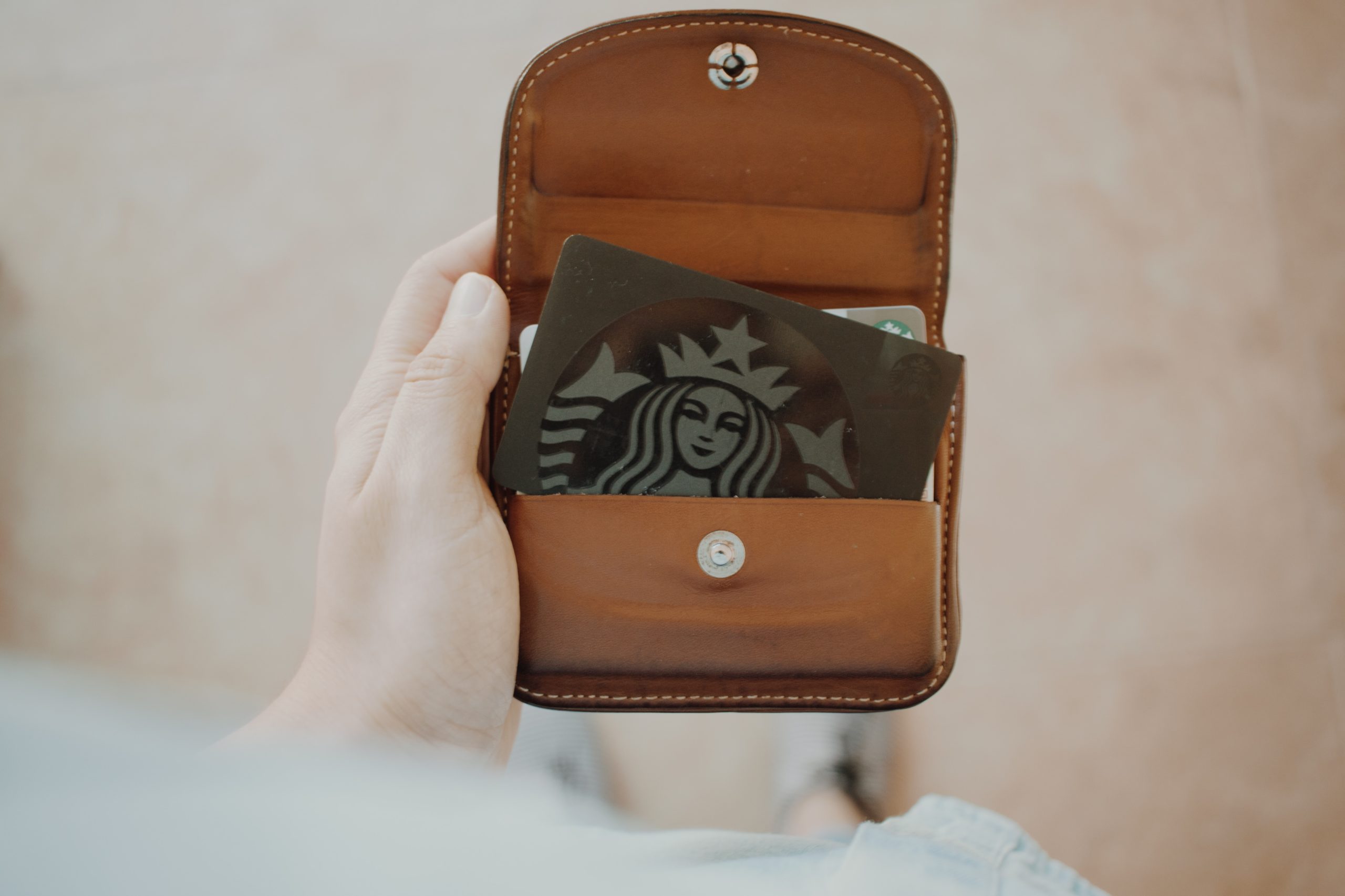 If done right, restaurant loyalty programs can drive repeat sales. A lot of customers focus on earning points and getting free meals. There are plenty of major food chains that use this system such as Starbucks, Panera Bread or Arby's, that have attracted millions of customers thanks to their loyalty programs.
What makes a loyalty program successful? There are a multitude of factors such as how simple it is to use, does it have a digital option, is it inclusive and is it promoted on all available channels such as Instagram or inside your referral network?
Loyalty rewards programs might boost your marketing and sales efforts because they don't focus solely on customers that have already been to your restaurants. If the incentives are personalized and effective, you can attract new clients.
5. Email Marketing
Email marketing is a viable and low-cost way to attract local customers and increase your business revenue. Restaurant email campaigns and newsletters allow you to reach out to loyal and new customers.
Email marketing gives restaurants the opportunity not only to inform your customers of a current promotions they are running, but also it is a branding tool. You can differentiate from other restaurants if your messaging is well crafted and relevant.
Personalization is a key trend that has been around for a few years now. One suggestion is to make sure you segment your audience and craft the messaging based on user needs and expectations.
Another aspect that your restaurant should focus on is building an email marketing list that you can use to nurture leads, boost sales and increase traffic. Keep your ROI in mind when selecting email marketing as part of your marketing strategy plan.
6. Push Messaging
Push notification marketing is one of the advertising strategies that restaurants can use to drive sales and boost customer engagement. How does push notification work?
Short messages can be sent directly from a software application to a user either via mobile application or web browser. Should restaurants use push messaging as a marketing strategy?
Absolutely yes, because it allows them to directly reach a customer at any place and any time. For example, you can implement push notification to promote special offers or alert your customers about a new menu.
Any piece of information that is relevant content or breaking news can be delivered as a notification. Personalization and segmentation will help engage with your customers and provide the best return on investment. Content that is tailored to their interest and that is not spammy usually gets the best engagements rates.
7. Multi-channel Reach
No matter what kind of business you have, multichannel marketing can help maximize opportunities and bring in new revenue. The idea is to implement a single strategy across multiple channels or platforms such as promotional events, print ads or email.
Restaurant marketing strategists should utilize multichannel marketing as a prime opportunity to interact with prospective and loyal customers. Some of the benefits of multi-channel reach are related to brand awareness, customer engagement, multitude of touch points, as well as consistent brand messaging.
Restaurant marketers should be aware of the complexity created by multichannel marketing. Even though you are reaching more customers on various platforms, you should make sure that your team and goals are constantly aligned.
Time and resources are required to successfully build a multichannel marketing restaurant strategy. Consider using tools or a software to keep you on track.
8. Local SEO
A lot of companies are fighting to rank higher and higher on SERP and capitalize on the available digital space using either paid or non-paid advertising.
According to MOZ, 90% of purchases take place in a physical store, and a staggering of 80% of US disposable income is being spent within 20 miles of home. Numerous restaurants know how to market themselves on the national level.
No matter the size of your restaurant, one essential tool in your restaurant marketing strategy should be local SEO. Reaching your customers at a granular level offers you the best personalization opportunity.
Major restaurants are focused on the global or national level and they don't focus on local details leaving a gap in the market and an untapped opportunity for local businesses.
For example, let's suppose a customer is going to type the following on Google: 'restaurants near me'. Will your business popup on SERP on the first page?
If your answer is no, then you should investigate how to conquer the localization of search results. If your answer is yes, is there anything else you can do to make it easier for those customers to find you and do they have all the details you want them to see?
Make sure you understand who your customers are in terms of demographics, pain points and consumption habits. Understand their intent and make sure to be prepared for each step of their customer journey. These are just some of the aspects that you should take into consideration when working on improving your local rankings.
9. Functional Website Design
If you have a web designer or a programmer in your team or if you use website builders, no matter what route you choose based on your technical knowledge and resources, there are a few key points that you should keep in mind about your website.
You should make sure that your customer is fully satisfied, and their needs are met the moment they step in your restaurant. We touched on the importance on being visible on SERP and social media. What happens when a customer clicks on your ad or clicks on a link you provided?
It is crucial that your website is functional for any users that decide to visit it, no matter if they are returning or new customers.
When selecting the menu or when sending food out, chefs want to make sure that their customers love what they see on their plate. In a similar manner, your website should meet the industry standards and share the story of your brand.
An effective, conversion driven website will captivate your customers and determine them to try your service. Here are some major tips for your restaurant website:
Your website should tell a story. What are you trying to convey to your customers? Make sure that message is easy to spot and readable. Keep it simple!
ADA compliant – Make sure your website is optimized for users who have disabilities that affect their hearing, vision or physical capacities.
Vibrant images linked from social media accounts.
Interactive content – for example, have a graphic on your website that allows the users to build their menu.
Your menu should be easy to find and easy to read no matter the device the user is using.
Vital information is displayed such as contact information and easily accessible.
10. Online Reputation Marketing
Monitoring the reputation of your business on the internet should not lack from your restaurant marketing plan.
Online reputation has a direct impact on how the customer perceives your business when they find you online. Online reviews count as much as personal recommendations.
Reputation marketing is more than managing content on a series of online platforms. Your restaurant should know how to manage negative business reviews. You should also encourage customers to interact with your brand and leave feedback for other customers to see. Moreover, managing your reputation affects how you stand out from your competition and improve customer engagement.
One marketing idea would be to currently assess your online reputation and decide what you want your online reputation to be.
11. Local Community Marketing
Local community marketing can be a game changer for your marketing efforts. Location-based marketing is more than local SEO. Optimizing your website, organic traffic and paid advertising can help raise awareness in localized regions. Besides adding hyper-local keywords, you can engage with locals on their preferred social media channels.
Targeting local communities and creating a space where your users can connect with you either on Twitter or Facebook or any other platform, allows you to prove that you provide excellent customer service or it can simply be a conversation starter.
If you are interested in getting testimonials, it is easier to get local reviews rather than reaching out to customers at a national level. Also, localized ads tend to have a higher ROI because they tend to "speak the local language".
12. Pay-Per-Click
There are two different types of traffic: paid traffic and organic traffic. Pay per click is an advertising model that drives traffic to websites. Once a user clicks on the ad, the advertiser pays a publisher a certain amount. PPC has proven to be extremely effective but it can be costly if the person in charge of your campaign is not familiar with this type of advertisement.
PPC helps with the online visibility and allows your business to be placed at the top of your chosen search engine. When a user searches the keyword that you placed a bid on, the platform determines which advertiser bid the highest and then displays the ad accordingly.
Make sure to optimize your landing pages, use remarketing strategies and include location-based keywords. An effective PPC campaign can attract more customers and improve your visibility. The majority of users start their search on a search engine and focus solely on first pages. A PPC campaign can be an effective restaurant marketing idea if it's implemented and optimized correctly.
13. Branding
Another effective restaurant marketing idea is to focus on branding efforts. Every year, make sure that your company values align with your business goals. Is your restaurant focused on vegan products or maybe you want to promote fine dining.
Whatever your core values are, these will be the foundation of your branding strategy. Knowing what your values are helps your restaurant identify the right audience and then effectively target them based on their actual needs.
After you have reviewed who you are as a company and you have a clear customer profile, it is easier to position yourself on the market and start tailoring personalized experiences for each of your customers.
14. Menu Marketing
As part as your restaurant marketing ideas, you optimized your website and worked on engaging with your customers on various media channels.
According to OpenTable, 93% of people view menus online prior to dining out. Optimizing the menu is one of the most important takeaway as a restaurant marketing ideas.
Using your menu as a marketing tool allows your business to provide your customers one of the most important pieces of information such as what they can eat at your restaurant.
A digital restaurant menu gives you visibility on all your marketing channels and brings it front of your target audience. As a tip, make sure that the information your provide in the menu is accurate, up-to-date and easily accessible including for users with disabilities.
15. Online Delivery
Younger and older generations are getting more and more accustomed to ordering their food using an app on their phone or going on the website of their favorite restaurant and ordering their food in a few clicks.
Online food delivery is a trend and in order for your business to keep up with the times and the competition, your customers should be given the opportunity to order their food in various forms.
If your restaurant has an online presence, an online delivery system can boost your revenue and turn some clients into returning customers. Online ordering apps should constantly engage the customer and should be easy to use. Users that installed your app or try to order from your menu they have the highest purchase intent.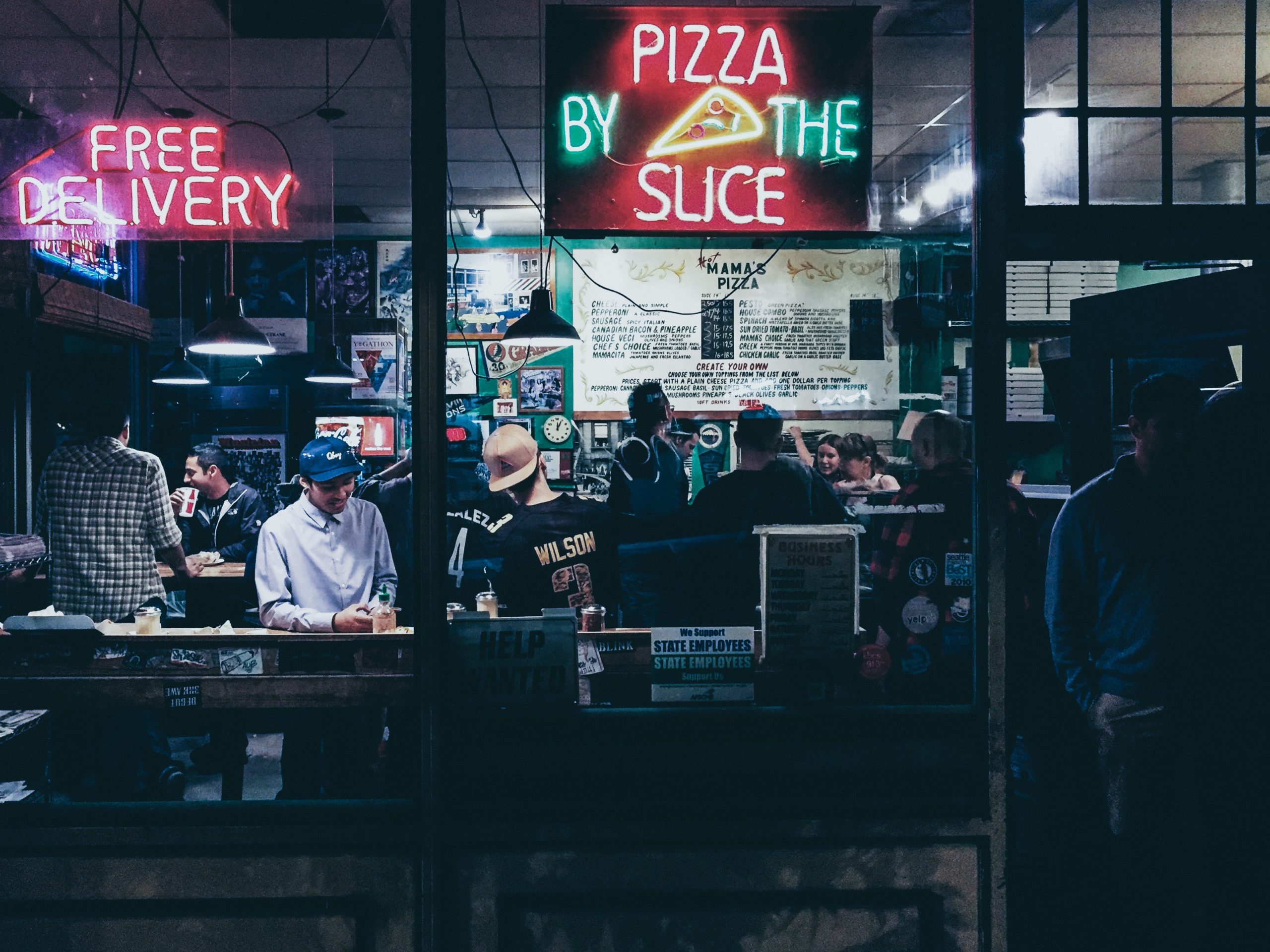 16. Offers & Promotions
In your online ordering app, you can offer attractive offers or discounts. You might wonder if it is necessary to have offers and promotions. The answer is yes. Such tricks to attract new customers or bring back loyal clients is not new.
However, if you are not fully taking advantage of the benefits that such programs can bring to your business, you should add this to your restaurant marketing ideas especially around the holidays. Shakeshack offered dogie treats with every meal. This marketing idea talked to their customers on an emotional level.
When should you use offers and promotions? There plenty of scenarios when offering deals can boost your sales. For example, if you are trying to compete with a particular restaurant or when you know that you're restaurant is not that crowded. You can do a lunch special or create a social media viral campaign to promote your local community.
Promotions can ramp up your sales, acquire new customers while creating urgency.
17. Local ingredients
Using local ingredients and fresh produce not only supports the local community but it also attracts new customers. This strategy can boost your reputation and the community.
Conscious brands focus on investing in the community and the impact of their products and services on their customers. Restaurants can become leaders in their community and they should invest in developing a conscious branding strategy.
18. Plant-based marketing
Plan-based diet is a hot topic. Numerous big chains are offering plan-based meals to satisfy the needs of vegan or vegetarian customers. Plant-based foods are worth almost $4.5 billion.
Customers are seeking alternatives to meat and other meat products. Restaurants should take advantage of this trend and offer a plant-based dish or a variety of them.
Plant-based marketing can be used as an acquisition tool and a branding strategy. If your business goals align with this conscious choice, share your plant-based meals on social media or reach out to bloggers that are being followed on social media by your target audience.
19. Partnerships with Delivery Services
Uber Eats, DoorDash and Postmates are just a few examples of the biggest delivery services out there.
In 2019, Panera partnered with major players in the delivery services industry. This idea paid off for them since 7% of its overall sales it's attributed to these partnerships. Small or medium size restaurant owners can take advantage as well as long as commission fees are being kept in check.
20. Content marketing – start food blog
Another available and cost effective form of engaging with your community and customers is through a food blog.
Restaurants can include updates, news or any type of content that you would like share with the world. The blog should contain any type of information that might be relevant to your customers. Content marketing can help with organic search and it can be an alternative form of sending your brand messages to your target audience.
Summary of Restaurant Marketing Ideas
There are a variety of restaurant marketing ideas that can increase your sales and bring in new customers. Once you have revised your core values and you have built your customer profile, make sure you explore what marketing efforts work best for you on the short and long term.
Before implementing any marketing strategy, your goals and expected outcome should be clearly stated. Optimizing and reporting each marketing effort will be key in understanding what works and what does not work for your restaurant.
Hire a professional photographer or invest in a photo editing software such as Photoshop or Gimp.
Make sure vital information such as company name and phone number at the top of your website. Optimize your Google business listing.
Engage with your customers on the social media platform of your choosing such as Facebook, Twitter or TikTok.
Work on a loyal program for returning customers. For example, give a free appetizer after three consecutive visits at your restaurant.
Create an email marketing campaign to inform your clients about some exciting news about the menu or a new loyalty program.
Set up Google push notification that allows a notification to be sent to a mobile device. Make sure you will not spam the user and the content you will be sharing is relevant and it falls under their interest.
Create a campaign and share that content not only on Facebook or Twitter, but also on any available marketing channels of your interest. For example, set up a Christmas promotion and notify your customers on social and also via email.
Improve your local SEO. Check your meta data, titles and headlines and improve your landing pages.
Redesign your website and make sure it's ADA compliant.
Check your Yelp reviews and respond to both negative and positive feedback from your customers.
Use geo-targeted marketing for local customers to find you on Google. Set up an Ads account and advertise your business locally.
Hire a PPC expert or set up your own Google Ads account and start bidding on keywords of your interest. This will allow your ads to show up on SERP when a customer is searching for a certain keyword.
Define your business goals, your messaging and your target audience. Create a personalized experience for each of your customers. For example, let's assume you want more Gen Z customers. If this type of client goes on your Facebook, would that content peak their interest?
Optimize your menu and make sure it is available on any device including mobile.
Offer online delivery options that is fast, reliable and easy to use.
Offer coupons and discounts to attract new and old customers.
Source your ingredients from local vendors and farms. Post on Facebook or write a blog post about how fresh your ingredients are and why they are important to be local.
Include a plant-based dish on your menu and promote it to your customers.
Partner up with a third party delivery service such as Uber Eats.
Start your own blog and let your customers know about your favorite item on the menu or share some insight into the kitchen. Make it fun and interactive.
If you need help implementing your marketing plan or you are struggling with figuring out what your next step should be, we are here to help! We provide assistance no matter if you are at the beginning of your marketing journey, or if you are looking for advanced marketing consultancy services in marketing your restaurant. Request more information or just reach out to us at (877) 461-0422.
General FAQs