Google recently added the ability to add a "Reservations" and "Order Ahead" URL to My Business listing. Restaurants are also now allowed to add both a reservation and an order ahead URL to their listings.
Here is what is looks like on Google Search on computer browser: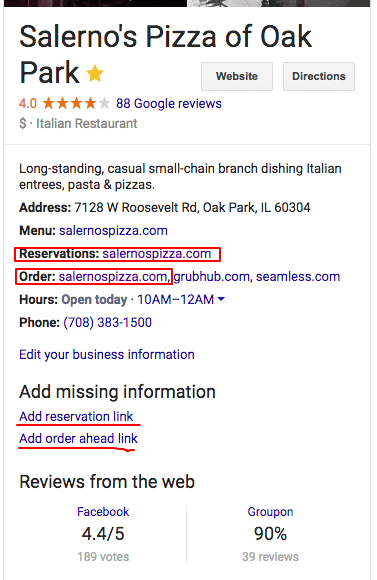 Here is the mobile view on Google Maps. Note the "Find a table" and "Place an Order" Links on mobile (iOS). The restaurant website (ex. salernospizza.com) appears in both those links.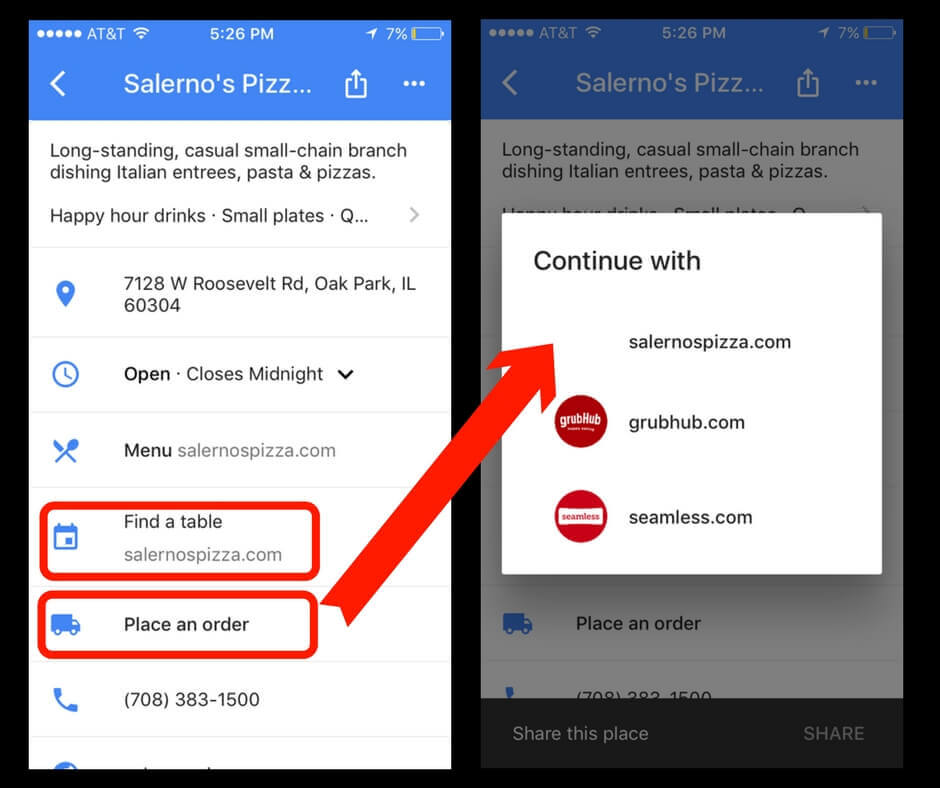 Check the Local Business URLS help page by Google here: Local Business URLS
On the help page, Google mentions that your business listing can include links to specific actions such as online orders or reservations making it easier for customers to take action directly from Google Search or Maps. The following types of URLS are available:
Booking an appointment
Placing an order
Reserving a table
Searching for items
Viewing the menu
Also note that, Google mentions about some links may appear automatically. They are referring to 3rd party providers such as online ordering, online menu and online reservations such as Grubhub, Eat24, Doordash, Opentable, Allmenus and other.
It is important to note that prior to this update, it was difficult for restaurants having their own website and online ordering to get their own website linked to these URLS.
The ability for the restaurant to have its own website listed for online ordering and reservations is a huge help for restaurants who are trying to make their website a primary point of engagement for their customers.
It is a big opportunity for restaurants to drive organic traffic to their restaurant website as well. So make sure these links are setup for your restaurant.