Restaurants must learn how to properly deal with negative restaurant reviews. Here is why ?
People try out different places on a regular basis. Before giving a new restaurant a try, they assess whether it is worth visiting. They go online to look for basic information like location, hours, and menus before reading restaurant reviews on sites like Yelp, Tripadvisor, and others to decide whether or not to eat at a particular establishment. They sift through the data to see what other people have said about the site.
In some cases, online reviews, or "what others are saying about your place," can range from positive to neutral to negative. Online reviews are undeniably important in attracting or repelling potential customers. Negative online reviews jeopardize the restaurant's reputation and, as a result, cause loss of revenue.
A one-star improvement in Yelp ratings translates to a 5-9 percent revenue increase, according to research conducted by Dr. Michael Luca, assistant professor of business administration at Harvard Business School.
Even if ten positive ratings persuade a consumer to eat at a particular restaurant, one severely poor review can completely change their perspective. Negative reviews have such an influence. This is why restaurants must successfully handle and respond to bad reviews.
Many restaurants either do not understand the impact to business or do not know exactly how to deal with negative online reviews. Developing a plan within the digital marketing strategy for managing the online reputation and dealing with negative online reviews is a smart business decision.
However, when faced with negative reviews, restaurants usually react in one of the 3 ways:
Head-in-sand response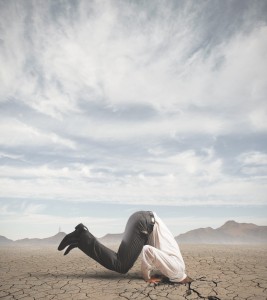 This is also known as the ostrich response, in which a restaurant's management burys its head in the sand until the storm passes (in this case, the poor reviews). Restaurants that employ this strategy to deal with negative or bad online restaurant reviews ignore the threat as it approaches, hoping that it will not harm them and will simply fade away.
Even if one burys one's head, a big part of it remains exposed, immediately in front of the oncoming danger. Negative reviews can have an influence on employment, staff morale, and other aspects of the business, in addition to losing potential clients. It is not a good response to bury one's head in the sand.
Worse, quantifying the opportunity lost is difficult; determining how many potential consumers left your restaurant as a direct result of negative online reviews is difficult.
In-the-face approach
Some restaurants just address negative customer reviews and rating sites head-on. Restaurants who employ this method in response to negative reviews take a direct approach to them, either by attempting to undermine the review system (by encouraging 1-star ratings) or by taking a hard, sometimes aggressive position against consumer feedback. This strategy has acquired some traction, and a number of restaurants have used it to address negative customer feedback.
It will be fascinating to see if this method has yielded positive financial results. There's no denying that some of the restaurants that adopt this method have benefited in recent years from media attention and free publicity.
Diners who want to try a new restaurant, on the other hand, are still looking for "authentic" reviews and social evidence to help them make their decision. Going all-in also means ignoring customer feedback in reviews, which isn't a good long-term strategy.
Level-headed approach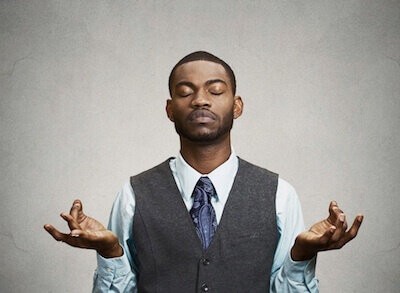 When dealing with disgruntled customers, the majority of restaurants employ the level-headed approach, which is a sensible approach to dealing with negative feedback. Restaurants take an objective approach, paying close attention to what customers have to say and genuinely seeking to understand and address their concerns. Furthermore, some restaurants use data obtained from negative evaluations to improve their operations.
Consumers who have had a bad experience with the restaurant are encouraged to contact the restaurant first before submitting a negative review online, thus the level-headed approach is also considered an acceptable response to poor internet reviews.
---
How To Deal With Bad Restaurant Reviews?
Here are some of the most successful strategies for dealing with poor online reviews for any restaurant:
1. Instant feedback channels
When customers can't find another means to express their dissatisfaction with a company, they post nasty online reviews. The frequency of bad reviews and damage to the restaurant's online reputation will drop dramatically if consumers have "immediate" feedback channels.
Restaurant servers should be taught the fundamentals of asking customers about their experiences. Customers will give honest feedback on what they liked and didn't like if they are truly questioned. Listen to what they have to say and don't argue. Further, employees should be taught to recognize issues and be directed to provide thorough feedback to management.
Guests should be able to contact the restaurant's management in a simple manner. The website contact form is one of the most efficient feedback channels. The contact form should be customized to encourage visitors to contribute more information than the typical name, email, and message sections found on most contact forms. Additionally, the restaurant's email address and phone numbers should be listed on the website so that guests may send feedback.
Paper feedback forms are used by several establishments. Regrettably, they've been successful. Another novel method is to employ restaurant tablets to rapidly gather client feedback before they go online to leave feedback and reviews.
2. Have a fast response time for complaints
When a guest provides feedback via one of the channels (in person, via a feedback card, via a website contact form, via email, via phone), it is critical to respond to complaints as soon as possible.
Responding swiftly to a guest's problem provides the appearance that the guest has been heard and that the business is really resolving their concerns. Responding to visitor concerns within 24-48 hours is a good rule of thumb.
An auto-responder can be set up to automatically respond with an acknowledgement to received messages in the case of online contact forms and emails.
If a restaurant does not promptly reply to a customer's complaint and begin to remedy the issues raised, the complaint will become a negative online review.
3. Respond to online reviews
So, what do you do if a poor review of your restaurant surfaces online? Contacting reviewers is possible on networks including Facebook, Foursquare, Yelp, and Google Review. Restaurants should take use of this option and reply to as many negative and positive online reviews as possible.

Restaurants should thank customers who provide positive ratings and address the issues raised by consumers who leave negative evaluations. Many times, once you've handled their complaint, they'll change their mind and give you a higher rating and review.
According to consumer research, consumers are more likely to share a "poor experience that was managed successfully afterwards" than a "good experience" or a "bad experience that was not handled." That's intriguing, but not unexpected. Despite the restaurant's best efforts, complaints and negative reviews will inevitably arise; the key is how promptly and efficiently they are addressed. In fact, when managed properly, negative evaluations can be turned into a great PR opportunity.
4. Offer incentives to customers with negative reviews
Retargeting all consumers, including those who have left negative reviews, is an effective digital marketing technique. Encourage consumers who have had a terrible experience to visit the restaurant again in order to retarget them. Make a genuine invitation to return to your restaurant and give you the opportunity to make things right.
A restaurant should consider providing a discount or a free appetizer as an incentive. One method is to develop a specific coupon code that may be used to identify them as consumers who have expressed concerns. As a result, the personnel can be trained to deal with their concerns appropriately.
It's critical to remember not to provide incentives for people to modify their reviews or ratings. We hope that they will return to the restaurant and have a favorable experience, prompting them to revise their review and rating, but there will never be a direct exchange of incentive for a positive review.
5. Accept the fact that there will be some negative reviews
Last but not least, embrace the fact that you will receive bad feedback. A restaurant can't prevent its customers from leaving negative reviews; all it can do is respond quickly.
You won't be able to make everyone happy. As humans, we will have miscommunication and expectations that may not always be satisfied.
In fact, clients are suspicious of a restaurant with solely positive ratings. A restaurant's immaculate reviews aren't particularly credible. People often assume that the reviews are phony and that the restaurant paid for them to be posted.
When it comes to coping with unfavorable reviews, there are a few things that restaurants must do. Restaurants should have a person in charge of the company's reputation, customer feedback, and internet reviews. Restaurants should use client feedback and online reviews to find areas where they may enhance their operations.
Finally, having enough positive reviews to balance out the few negative reviews and offer a balanced net positive reputation that guests feel good about your place, food, and service should be a long-term marketing strategy for the restaurant. Then customers can rely on your restaurant to give the eating experience that their family, friends, and business associates are searching for.
Now your turn!
What is your strategy for dealing with bad online reviews? Let us know how you've handled online and offline reputation management.