2021 was a rough year for everyone, but for the restaurant business, the pandemic was particularly devastating. If there's anything that the year 2021 has taught operators is that marketing their business online is an absolute must!
One of the tools that we highly recommend for restaurant operators is Instagram. The app is heavily visually driven, and this gives an awesome opportunity for restaurateurs to share their delicious dishes to a wider audience.
How restaurants can use Instagram effectively?
This Instagram guide caters to many people in the restaurant business, but is specifically for:
Restaurant owners who want to understand how to leverage Instagram platform for their restaurant
Social media managers to learn how to leverage Instagram platform for effective engagement.
Marketing professionals and agencies who want to develop an effective social media strategy for restaurant clients using Instagram.
This guide is comprehensive and you are definitely going to learn a lot. Most of all, we'll include actionable steps you can take after reading. Specifically, this article is going to teach you:
Why Instagram is a social media platform is important for restaurants.

How to actively manage your restaurant's Instagram presence.

What tools you can include in your restaurant's Instagram strategy.
Now we're clear on who this guide is for and what you're going to learn, let's begin!
Why do restaurants need Instagram?
Instagram turned 10 yrs old in 2020, it has over 1 Billion+ users globally (140 Million US users) and is the 6th most visited site in the world. The younger user segment are spending on an average 30 minutes on Instagram. This makes it an attractive platform for restaurants wanting to attract the younger segment.
Here are 5 reasons why every restaurant needs to be on Instagram:
Your competitors are on Instagram. We aren't encouraging you to copy everything your competitors do, but if they are on social media and you're not, your customers are probably going to start favoring them.
It's an incredibly cost-effective form of advertising. Although you don't need to pay to be a brand on Instagram, it is highly effective if you do. It's also a lot cheaper compared to other, more traditional forms of advertising, as well as other forms of online advertising such as

Google PPC

.

It offers you a way to drive traffic to your website and therefore increases the number of online orders you receive
It is an excellent marketing channel to promote a new dish or a new offer to your loyal customers.
It's a chance to engage with your customers. Your Instagram page is meant to be social. That means you can interact with customers away from your restaurant, find out what they like and don't like as well as build their trust and encourage them to come back soon.
As you can see, Instagram offers a wealth of opportunities to restaurants.
How to manage Instagram for your restaurant effectively?
Before moving forward, we must add that when creating content for this social media platform, throwing on a stock photo or a generic ad graphic will not cut it in the world of Instagram. This can appear ingenuine and "too salesy" when it comes to the Instagram audience. This is why the upkeep of a restaurant's Instagram account is more of an onsite job.
In order to best optimize the tools on Instagram, we recommend having the account manager be readily available to produce content and communicate with customers in a more timely manner.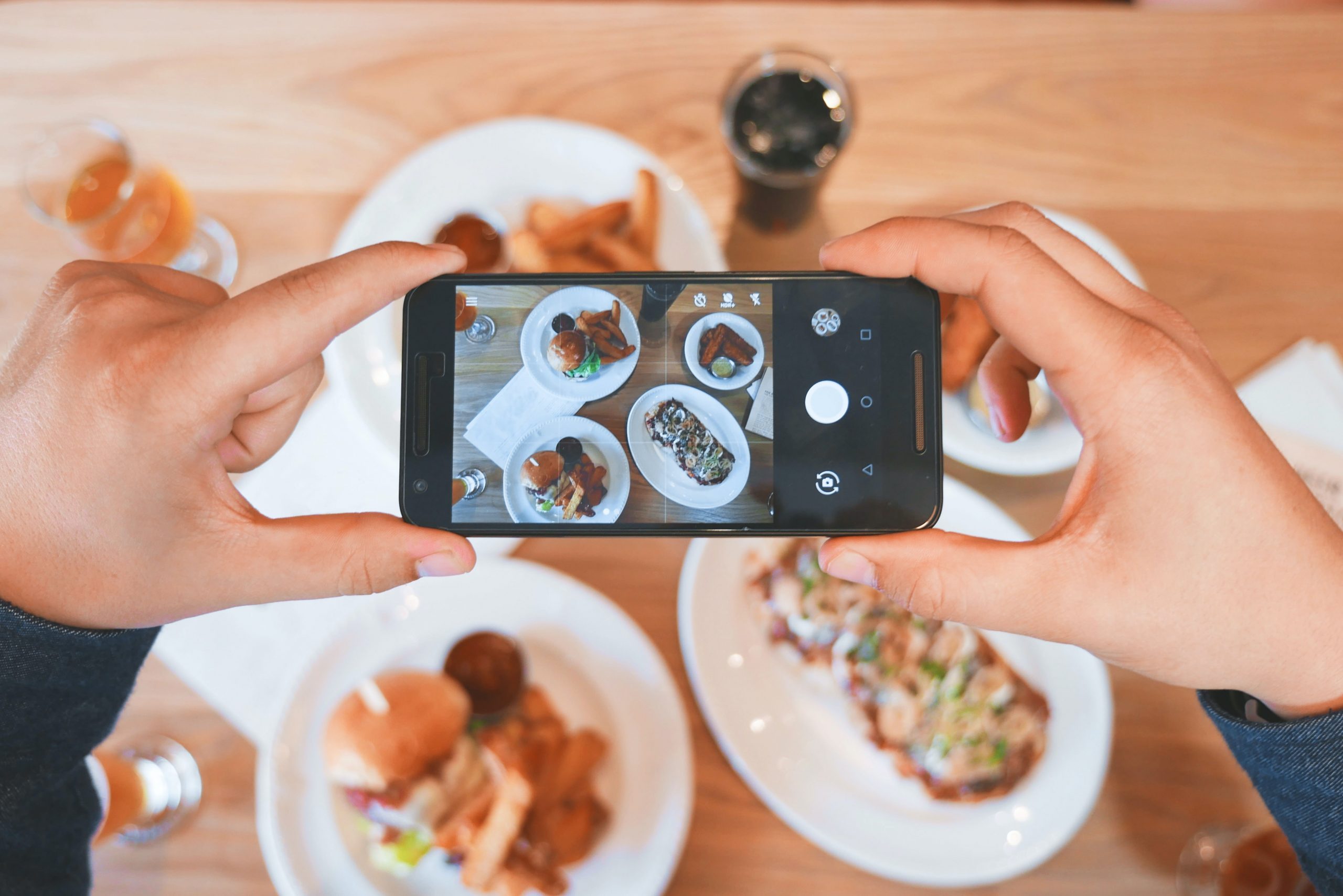 ---
An Instagram marketing plan for independent restaurants
Here is a step-by-step plan to develop an Instagram marketing plan for your restaurant:
1. How to setup an Instagram business profile?
To get started with your restaurant's account, Instagram has an excellent guide for getting started as a business on Instagram which we won't bother to replicate. You can find it here.
With your profile set up, you can start to think about what to post.
2. Grow your Instagram channel
Second to Facebook, Instagram is the next popular social media platform for restaurants. Because Instagram is owned by Facebook, it's not too difficult to replicate your presence and cross-promote your content. Your followers will even get notified that you have joined so you should get a few followers straight away.
3. How to Post on my restaurant's Instagram page?
The simple answer is pictures of your food. The more detailed answer is pictures of your food with hashtags.
Instagram really doesn't have to be that complicated. It's a very visual platform so the focus should be given to your most visual thing: your food!
If you're going to post to Instagram, however, make sure that you have very high-quality pictures of your dishes.
They should be so mouth-watering that users call up to book a table as soon as they see them.
If you're looking for help with hashtags, we recommend starting with the following:
#instagood

#photooftheday

#picoftheday

#foodporn

#nomnom

#foodgasm

#food

#hungry
4. How often should I post to Instagram?
We recommend posting on the platform at least once a day, and this can vary in the kinds of Instagram posts. If not slightly more. Make sure to use hashtags with every post as well as a location too.
First steps to take:
Set up your Instagram profile and link your account

Gather a collection of images and videos of your food

If you don't have images, get a professional photographer in to take some

Start posting remembering to include some or all of the hashtags mentioned above
5. Taking your Instagram to the next level
Once you've got posting pictures of your food down, we recommend selling gift cards via Instagram. Our article on it will show you exactly how to do this.
---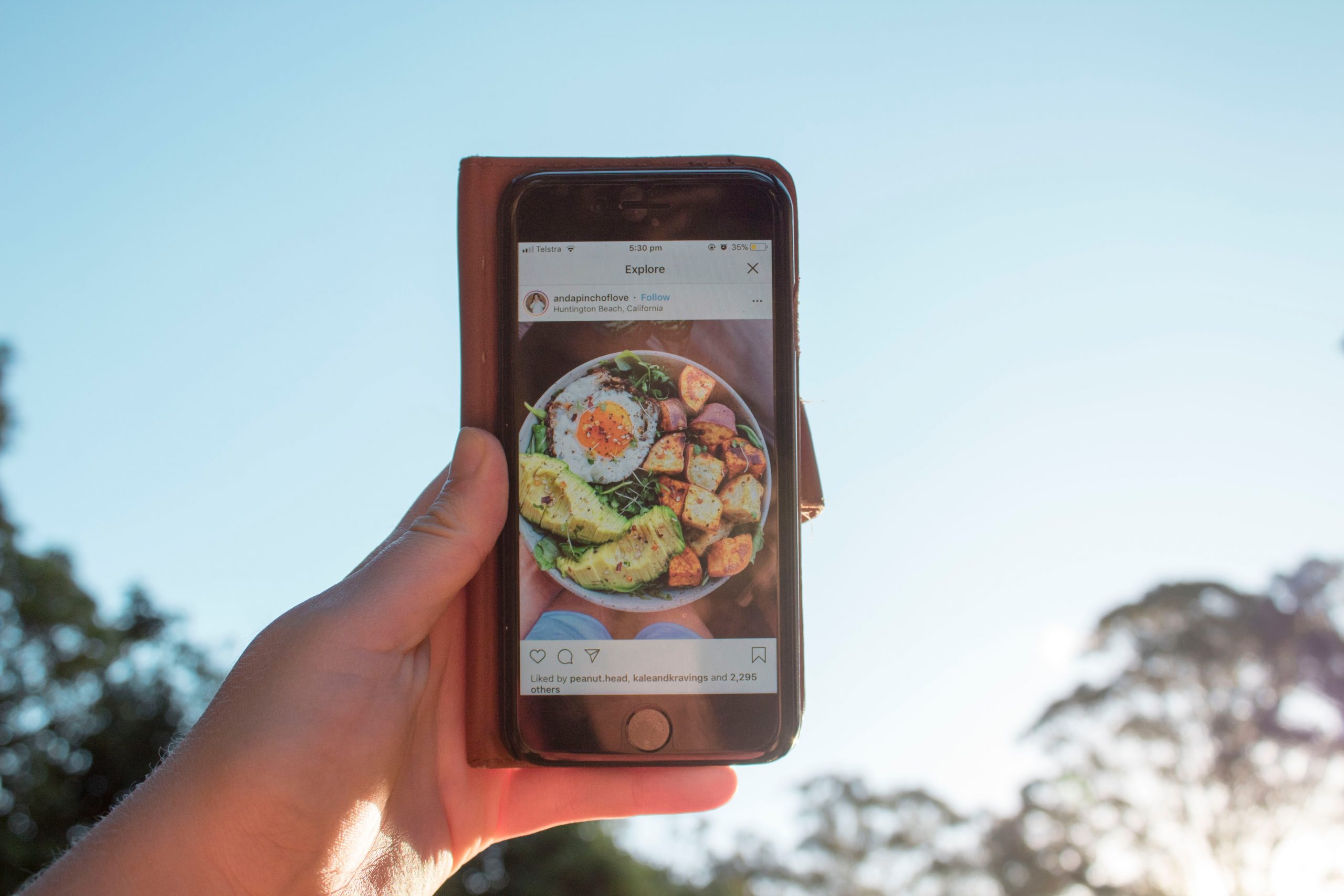 Instagram Best Practices
Beyond regular photo posts, Instagram has evolved over the years and their algorithm loves when you utilize their features. Here is a breakdown of each of the tools and features that we recommend using to boost your audience reach, engagement and generate sales.
Instagram is no longer the single photo post platform that we've initially come to know. It has changed drastically over the years, and multiple tools have been introduced to diversify content and make them more engaging for your viewers.
With these changes, Instagram users have the opportunity to create various forms of content. These include: photo/video posts, IG stories/highlights, IGTV, an option to go live, and recently added, IG reels.
Here is a breakdown of the forms of content we recommend to produce on Instagram and the best ways to use them to leverage your restaurant.
1. Photo/Video Posts
Vibrant, eye-catching, mouth-watering inducing photos/videos of your food will perform best on the platform. The idea is to capture a photo that may stop someone from scrolling and possibly engage with your content.
When posting a video on Instagram, creating a unique, compelling story is key. Videos are an easy way to showcase your brand values. Start with your most engaging clip that will catch the attention of your audience. When videos are up, cross-promote them on your other social platforms.
As far as Instagram video posts tips go, the key is to create audience-focused content that will increase your engagement. Another best practice when it comes to creating any sort of content, is to be sure to respond to all comments as much as possible to nourish those online relationships.
2. Stories/Highlights
Instagram stories are a perfect opportunity to engage with and learn more about your audience. Stories are great for face-to-face interaction and real-time content, this builds more trust with customers. This is also an opportunity to reveal the brand's voice and tone, leaving a more personable impact.
Another fun way to keep your audience engaged on your stories is by using various tools that Instagram stories have to offer. Creating polls and quizzes is great for entertaining your audience, but is also another way to do some audience research and a way to find out what dishes are a customer's favorite.
Beyond that, you can use highlights to share your brand story and convert visitors. Highlights are stories that are saved onto your profile. This is one of the first sections that visitors will notice when on your Instagram page, so it's important to be mindful of what sort of information you want your audience to know about your brand. This gives businesses an opportunity to tell others what your brand is about, products, and lead visitors to your sales page.
There's also an option to share other account's stories/posts. Encouraging customers to tag your restaurant's Instagram account when they experience your food is an easy way to produce user generated content and build relationships with your customers.
3. Instagram Reels
Instagram Reels is the latest feature on the app. Videos can be up to 60 seconds long, but we recommend aiming for clips that last for 15-20 seconds. When the right hashtags are included, videos have a high chance of virality on the platform. Similar to stories, Instagram reels can be more informal yet entertaining or informative. Unlike Instagram posts or stories, content that is shared as a reel, can be discovered on an ongoing basis.
---
Summary
Social media platforms, particularly Instagram, is definitely a force to be reckoned with as it can reap huge benefits for your restaurant. This platform offers an opportunity to reach out to a wider audience and connect with your customers. Managing a restaurant's Instagram account is a very hands-on job, and needs to be producing fresh content with the diverse tools on the platform. Based on the tools we've covered, you'll see that each tool within the app, is unique and serves its own purpose in leveraging brands.
For more advanced social media tactics that can be used to take your business to the next level, please consider checking out the following articles: