As uncertainty still permeates the air across that nation and restaurants are still finding ways to recover from the major blow from Covid, digital marketing has become essential for the food and hospitality industry.
January is a traditionally slow month for restaurants. We see a lot of restaurant owners and managers scrabbling around for January Restaurant Marketing Ideas to squeeze every bit of profit from the first month of the year.
If you're looking for marketing ideas for January that are proven to get people through the door and online orders coming in thick and fast, we've got you covered. You may be busy with the festive season, but right now is the best time to start planning so that the New Year is as profitable as possible.
So take a look at all of the ideas below, fire up Facebook and your other social media channels, and start getting some professional food photography done.
Let's make January as profitable for your restaurant as any other month!
What Foods are Celebrated in January?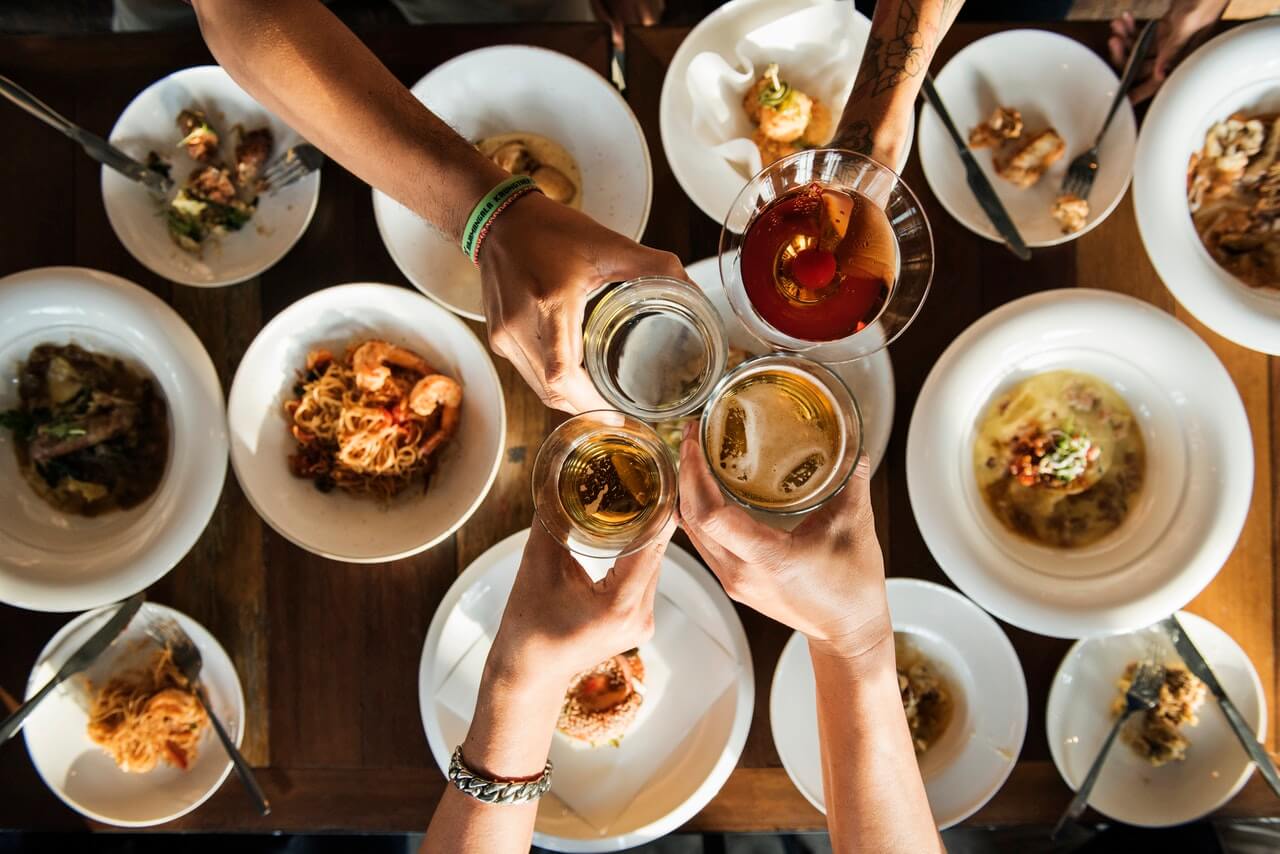 There are a number of dishes and menu items that have the whole month of January dedicated to them:
National Hot Tea Month
National Oatmeal Month
National Slow Cooking Month
National Soup Month
National Sunday Supper Month
There are also a number of food-related weekly celebrations throughout January 2019. Choose one or several of the following to incorporate into your marketing plan:
Diet Resolution Week – January 1-6 (First Week)
National Folic Acid Awareness Week – January 7-13 (Second Week)
National Pizza Week – January 7-13 (Second Week)
National Fresh Squeezed Juice Week – January 21-27 (Third Week)
Meat Week – January 27 – February 3 (Begins the Last Sunday)
Food Days in January:
There are foods and meals celebrated almost every day in January.
January 1
January 2
National Buffet Day
National Cream Puff Day
January 3
National Chocolate Covered Cherry Day
National Drinking Straw Day
National Fruitcake Toss Day
January 4
January 5
National Keto Day
National Whipped Cream Day
January 6
National Bean Day
National Shortbread Day
January 7
January 8
National English Toffee Day
January 9
January 10
National Bittersweet Chocolate Day
National Oysters Rockefeller Day
January 11
January 12
National Curried Chicken Day
National Marzipan Day
January 13
National Peach Melba Day
National Supper Sunday Day
January 14
National Hot Pastrami Sandwich Day
January 15
National Strawberry Ice Cream Day
January 16
National Fig Newton Day
International Hot and Spicy Food Day
January 17
National Hot Buttered Rum Day
Get to Know Your Customers Day
January 18
January 19
January 20
National Buttercrunch Day
National Cheese Lover's Day
January 21
January 22
National Blonde Brownie Day
January 23
National Pie Day
National Rhubarb Pie Day
January 24
National Peanut Butter Day
January 25
National Irish Coffee Day
January 26
National Green Juice Day
National Peanut Brittle Day
January 27
January 28
National Blueberry Pancake Day
January 29
January 30
Three Restaurant Marketing Ideas for January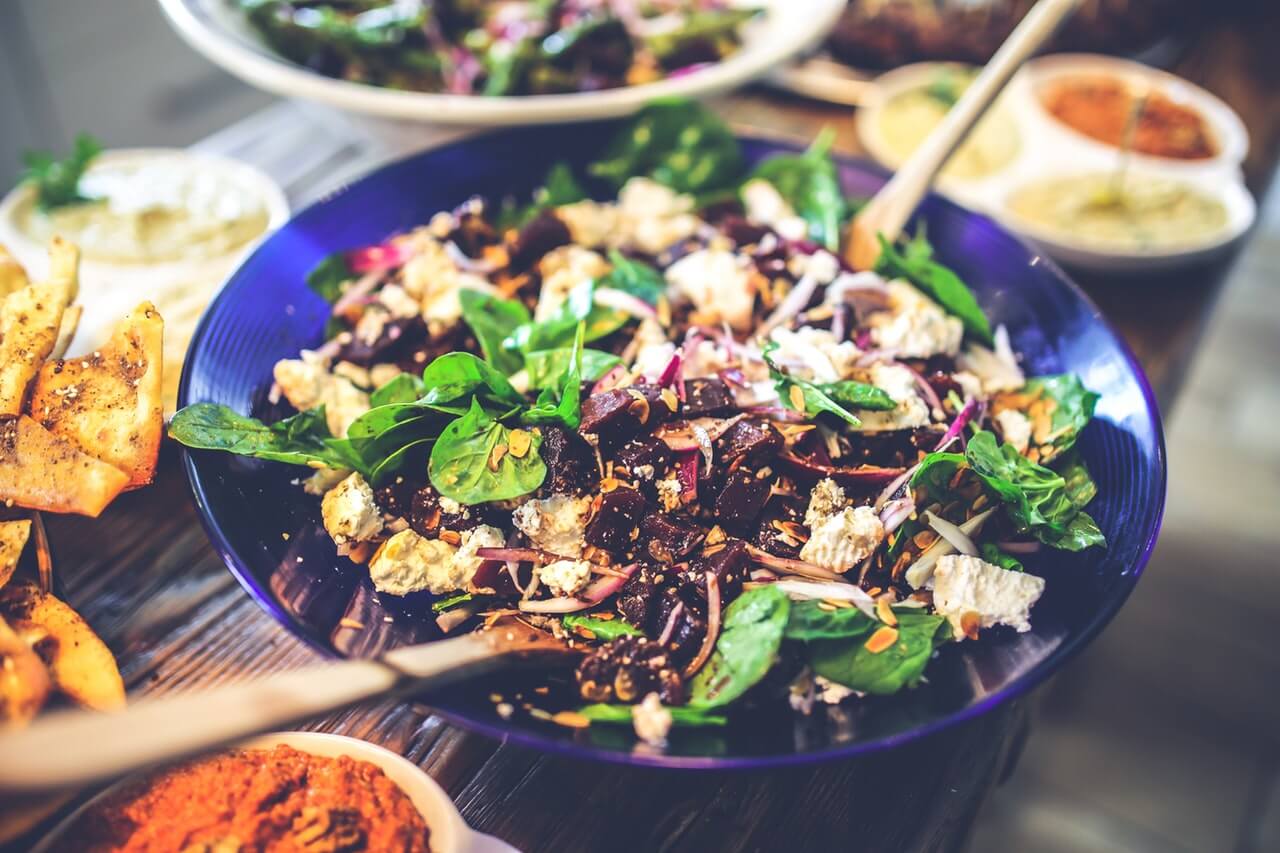 Promote Sunday Suppers All Month Long
A lot of customers are going to choose to stay at home and cook throughout January rather than visit their favorite restaurant. Not only will this be healthier in many cases, but it can also save a lot of money — so you can't blame them. But everyone needs a break from home cooking sometimes. And what better day to have it than Sunday when everyone can get out of the house and go for a delicious sit-down meal altogether. That means Sundays could be a big day for restaurants in January. If you already have a special Sunday menu, make sure that you are promoting this on your website and across your social channels. If you don't, maybe it's time to start thinking up a special deal or a special menu that can get customers through the door at the weekend.
Create a Healthy Menu
Another way to encourage customers through your doors in January is to create a range of healthy dishes that would make great choices for anyone on a Resolution to lose weight in the New Year. Most people avoid restaurants in January because they aren't necessarily the healthiest places to eat. But if you can create a range of salads and soups, for instance — and actually put some effort into their taste and appearance — you could be on to a real winner. The trick is to offer something for everyone while staying true to your culinary roots.
Offer Takeout Deals
No one wants to step out into the cold in the New Year. So don't make them! Step up your takeout and delivery game by running several promotional offers throughout the month. You could create mid-week specials or offer buy one get one free deals. Make sure you promote these offers heavily online and encourage customers to order through your restaurant website instead of through online portals like GrubHub.
Get a Helping Hand for the New Year
There are many opportunities to sync your marketing plan with January's calendar. It can be hard to find the time to do all of this on your own, however. That's why many restaurants use our comprehensive marketing platform and marketing services to take a back seat while we do all of the legwork. Find out how we can work together to make 2019 the most profitable year ever for your restaurant by getting in touch with our team today.