If you didn't already know, October is a huge month for pizzerias across the country. That's because it is national pizza month! This is a huge opportunity for pizzerias to boost their sales ahead of the slower winter months. But that's only possible if you get your marketing machine into action. Don't know where to start? Here are five marketing ideas for national pizza month to make sure it is a success.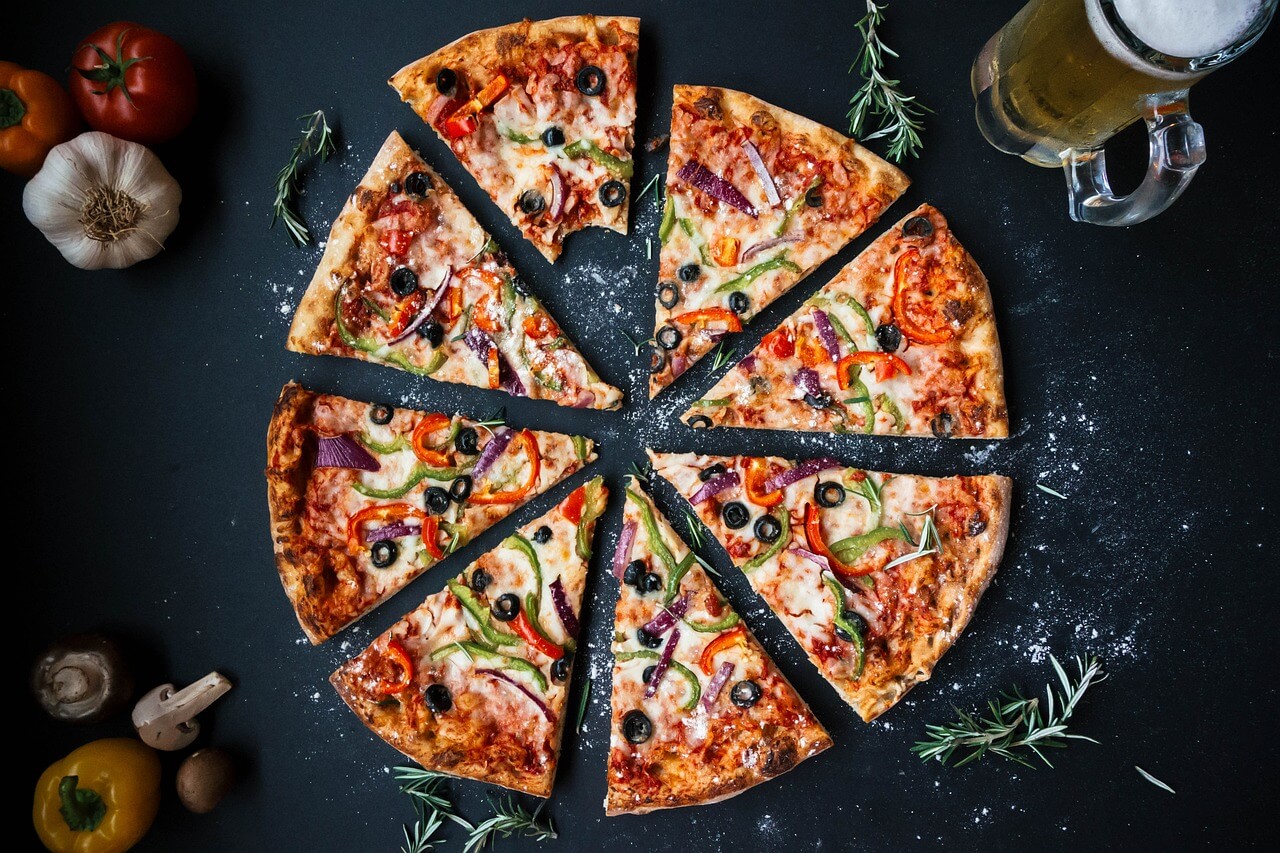 Get the word out
You'll be surprised how many people simply aren't aware of the fact that it is national pizza month. That means it is your job to get the word out! Your social media profiles are a great start. Make sure that you create several posts to drip feed to customers in September and October that let them know about national pizza month and what your restaurant has in store. Paid ads on Facebook and Instagram can take things to the next level. Don't be afraid to get local media outlets involved. Your local TV station and newspaper are always looking for fun and interesting stories—meaning your pizzeria could be front page news.
Create a new pizza
Do you have a new dish that you've been dying to try out? Now is your chance! While some customers won't need an excuse to help themselves to another slice of pie, some of your other regulars may need a reason to keep coming back throughout the month. Running specials on brand new pizzas is a great way to introduce a sense of novelty and intrigue in your restaurant. It may even tempt new customers to check out your restaurant, too.
Go behind the scenes
We've written before about the important role that video now plays on Facebook. Acquiring organic reach is getting harder and harder, but videos still have the wow factor that makes people share them. With that in mind, why not create a video series that goes behind the scenes and shows customers exactly how your pies are made. Not only can it help to raise awareness of national pizza month and your pizzeria in general, these kind of videos are sure to get mouths watering which means more orders.
Get your customers involved
Your pizzeria becomes an institution when customers feel part of the brand. And what better time to get them involved than during national pizza month? One way to do this is to run a social media contest where customers share a picture of their meal on their favorite social platform while tagging your restaurant. Each week (or day) you could pick a customer to win a free pizza or side. The benefit of this kind of tactic is twofold. Not only does it help customers to feel a part of your brand, it also helps to spread awareness of your pizzeria on social channels. It's practically free advertising!
Bump up loyalty rewards
National pizza month is the time to really reward your customers for being loyal. If your pizzeria doesn't currently run a customer loyalty program, now is a great time to start. If you already have a rewards scheme in place, consider doubling the rewards for anyone who comes during October. That means instead of getting one stamp on their loyalty cards, customers get too. You could even consider doubling the prizes, too. So instead of customers getting one free pie when they redeem in October, they get two.
Get started today
National pizza month is less than one month away! That means you need to take action now if you want to make October the busiest time of the year for your restaurant. So get your team together and start brainstorming ideas on how you can make the most of national pizza month.