As much as we love Google and its free traffic, sometimes you have to pay to get results. Organic SEO and other inbound marketing tactics are great, but they can take time to show results. If you want quick results, you need to leverage Pay-Per Click (PPC) advertising. With that in mind, here are 7 pizza advertising ideas to attract new customers instantly.
Pizza Advertising Ideas To Attract New Customers
How much you have to spend on these ideas will depend on where your pizzeria is based and how quickly you want to see results. Advertising your pizzeria in Chicago will cost a lot more than advertising your pizzeria in Bozeman, Montana, for instance. Rest assured, however, that there is an idea here for every kind of pizzeria and every budget.
(1) Facebook & Instagram Advertising
Advertising on Facebook and Instagram (owned by Facebook) is one of the most cost-effective ways to promote your pizzeria online. Few other advertising platforms give you the reach and targeting options that Facebook does. And best of all, you have the choice of whether to direct users to your restaurant's Facebook page or your restaurant's website.
Setting up your Facebook and Instagram profile and getting started with Facebook's advertising platform is dead easy. Simply follow our guide here.
If you want to take things to the next level, you can check out these unique Facebook marketing tactics or these creative Facebook marketing ideas.
(2) Google Adwords (now called Google ads)
If you have a slightly larger digital marketing budget, you may want to consider Google Adwords (now called Google ads). Although a tad more expensive than Facebook, Adwords does give you the opportunity to target users actually looking for pizzerias (rather than just general users on Facebook).
Combining Google Adwords with local SEO is a great way to ensure that you have all your bases covered when it comes to the search engine results page.
Interested in getting started with Google? Check out our Google 101 guide for beginner tips on taming the beast.
(3) Waze Ads
Anyone who has used Waze for more than a couple of journeys will have noticed that more and more ads are popping up on the platform. And guess what?
Because they are location-based, they make for an excellent advertising platform for local restaurants. What could be better for someone driving through the town at lunchtime than an ad popping up for a local pizzeria? Of course, they are going to pay you a visit! Their platform is pretty easy to use, too. Check it out here.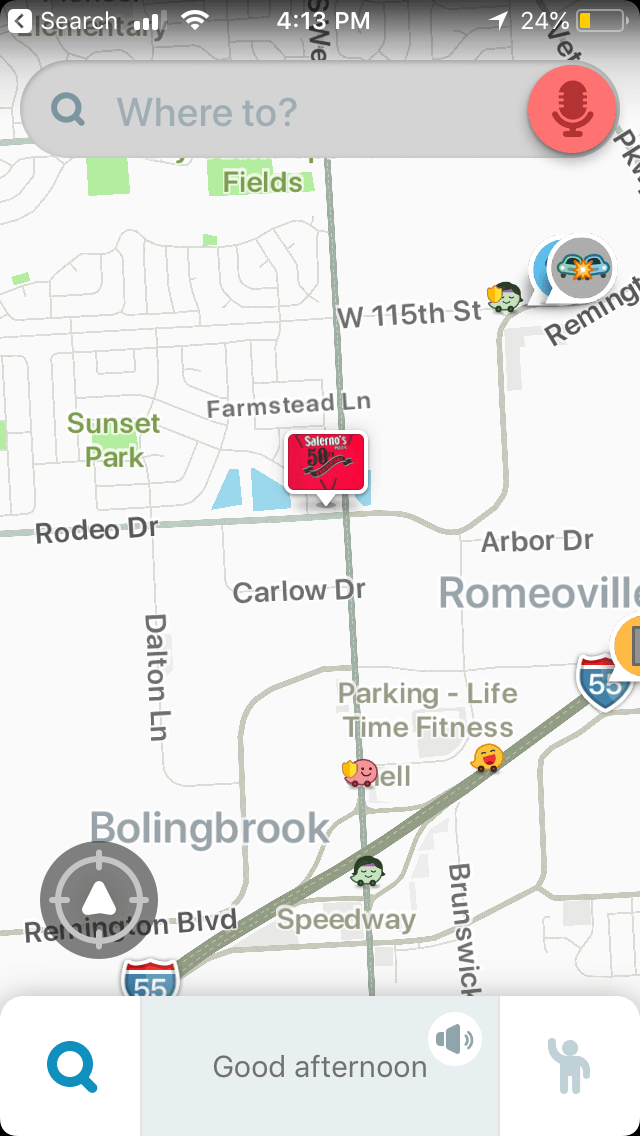 (4) TripAdvisor Ads
TripAdvisor is the most trusted source of restaurant reviews for European restaurant goers and it is becoming bigger over here in the U.S. too. But did you know you could advertise on TripAdvisor?
As a restaurant, TripAdvisor allows you to advertise your business in exclusive sponsored places on their website. This is a great way to attract review-conscious customers to your website, especially if your pizzeria is located in a hot tourist spot. Just make sure that you have a great TripAdvisor review before committing to the platform!
(5) Yelp Ads
You can advertise on Yelp, too! In fact, Yelp offers some advertising options considering it is the biggest review platform in the United States and Canada. Yelp offers three options for restaurants looking to pay to get exposure: on search result pages, on competitor pages, and on their mobile app. There are also several options to choose from when it comes to converting a lead. You can have users click on your phone number, visit your website, or get directions to your restaurant. Like with TripAdvisor, this can be an excellent way to get some extra exposure, just as long as you have a good Yelp rating.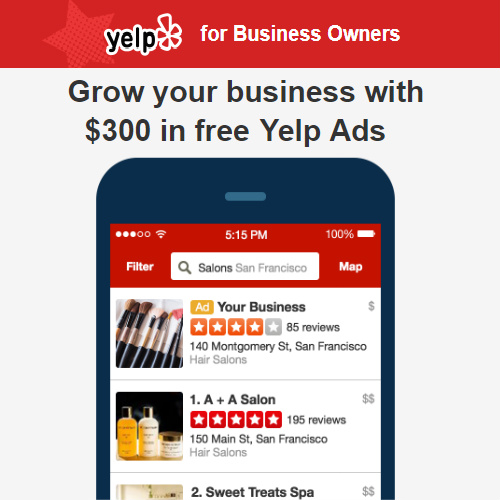 (6) Direct Mail Campaign
When was the last time you sent out direct mail to residents in your neighborhood? As good as online advertising is at reaching local customers, they still struggle to live up to the impact that a direct mail flyer can have. Not only can they be incredibly effective at raising awareness, but they are also cost-effective, too. Make sure that you include your address and number on flyers, as well as your menu and a special offer. This will give recipients a reason to try you out.
(7) Billboard Advertising
Yes, they are old school, but billboards still provide a great way to advertise your business in the 21st century. And, best of all, because online advertising has exploded in the last decade, local billboards have become much more affordable. The effectiveness of billboards can vary massively from city to city, so you have to be careful about where the billboards you buy are located. You don't want anything too near your pizzeria, but you also want to make sure that they are in high footfall areas. Focusing on pedestrians rather than drivers can be an effective tactic and can result in cheaper yet more effective billboards.
Get the Most out of your Restaurant Advertising with The Digital Restaurant
We specialize in helping pizzerias get the most out of their advertising. If you think you could be making your advertising budget go further, we'd be happy to offer our advice. Reach out today to arrange a free consultation.
General FAQs