Have you ever wondered how that competing restaurant always has the latest gadgets or the best ideas? We don't have to tell you they're no secret genius. But they are doing something you are not. They're attending restaurant trade shows.
Many restaurant owners write-off trade shows as a waste of time. They believe their restaurants are better served by them standing behind the bar or greeting diners. But they are wrong.
Serving drinks and seating customers are your staff's jobs. Your job is to grow your business.
And while reading this restaurant marketing blog is a great start, there's so much more you could be doing! Restaurant trade shows give you the opportunity to discover new industry trends, new equipment, and new ways of improving your business.
So below we have compiled our list of the best restaurant and hospitality trade shows that you should attend every year. You don't have to attend them all—spending time at just a couple is enough to transform the way you approach your restaurant.
So get your suitcase ready, here are the must-see restaurant trade shows in the USA.
Must-see restaurant trade shows
The following events are suitable for anyone running their own restaurant or working as a restaurant marketing manager. They're spread across the country so even if you don't travel far, there should be one near you.
---
The International Pizza Expo | Las Vegas, NV
Of course we would start off with a pizza-related event! It's no secret that we love Pizzerias at The Digital Restaurant, and this show is a must-attend for anyone who works in the pizza industry. Here you'll find new pizza ideas, new cooking methods, new ingredients sources and much, much more. The Expo offers over 80 seminars, workshops, and networking events and is the largest pizza industry show in the world. We can't put it more simply: if you own a local pizzeria, go!
Book your ticket to the International Pizza Expo here.
---
The National Restaurant Association Show | Chicago, IL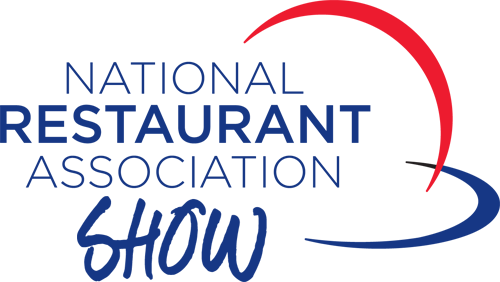 If you only go to one restaurant trade show in your life, make it this one. Hands down, it is probably the biggest restaurant expo in the world. Go and you'll be joined by over 66,000 professionals from all over the world. There's more on than you'll ever have time to see. From food demonstrations and cook-offs to seminars and networking events, there's enough on to keep you going for four days straight.
Book your ticket to the NRA show here.
---
National Pizza & Pasta Show | Chicago, IL
There is a reason Chicago is called the "Pizza Capital of the World". The Stephens Convention Center in Rosemont/Chicago will play host to the 2022 National Pizza and Pasta Show, which will feature exhibits, presentations, workshops, lectures, and competitions. A must attend for pizza operators in midwest area!
Book your ticket to the National Pizza and Pasta Show here.
---
The International Restaurant & Foodservice Show of New York | New York, NY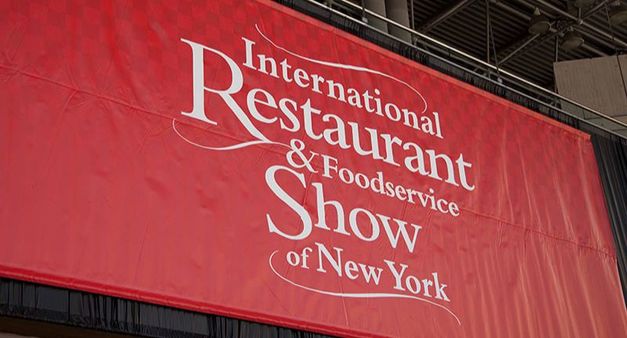 Are there two better things in the world than food and New York? We're not sure. And for one weekend they come together in a single amazing event held in the middle of the Big Apple. This is the perfect event for anyone with a restaurant in the North East. Award ceremonies, demonstrations, and roundtables are all on offer to the restaurant owner who buys a ticket. With over 500 exhibitors on the show floor, you won't be short of things to do, equipment to see or trends to discover.
Book your ticket to the International Restaurant show here.
---
Florida Restaurant and Lodging Show | Orlando, FL

If you live in the south, this is the one restaurant trade show you should definitely make the trip to attend. Spread over three days, the Florida Restaurant and Lodging show offers restaurant owners the opportunity to discover new trends and new technologies from almost 500 exhibitors, bright ideas from the brightest minds in the business and new business connections.
Book your ticket to the Florida Restaurant and Lodging Show here.
---
The Northwest Food Show | Portland, OR and Seattle, WA

Let's not forget our friends in the northwest. There's no need to travel the length of the country to attend a food trade show if you live in Washington or Oregon, there's one on your doorstep. At the Northwest Food Show, you'll learn new and different approaches to almost every aspect of your business, from operations and labor force to branding and marketing. Over 400 exhibitors are lined up ready to show you their latest and greatest technologies and services that can improve the way your restaurant works.
Book your ticket to the Northwest Food Show here.
---
What do you want to learn more about at food trade shows?
We always love to hear what our readers are interested in learning more about. If something is on your mind—particularly if it is brand or marketing-related—we'd love to hear from you. Get in touch in the comments or ping us a message through our contact form.