Short of restaurant marketing ideas for October? Don't worry, we've got you covered.
Fall is upon us, and if you are looking for a few favorite dishes to promote, there are plenty of October restaurant marketing ideas to take advantage of. It's great news if you are an Italian restaurant as October is National Pasta Month as well as National Pizza Month. It's also National Seafood Month and National Dessert Month. There's something for every restaurant to take advantage of.
Here's how your restaurant can make the most of October.
What does October hold for restaurants?
There are a lot of food items celebrated throughout the month of October. For your reference, October is:
American Cheese Month
Eat Better, Eat Together Month
National Apple Month
National Applejack Month
National Bake and Decorate Month
National Caramel Month
National Chili Month
National Cookbook Month
National Cookie Month
National Dessert Month
National Pasta Month
National Pickled Peppers Month
National Pizza Month
National Popcorn Poppin' Month
National Pork Month
National Pretzel Month
National Sausage Month
National Seafood Month
Pear and Pineapple Month
Spinach Lovers Month
Vegetarian Month
There are also days dedicated to foods throughout October that restaurant owners should take note of:
October 1
National Homemade Cookies Day
World Vegetarian Day
October 2
National Fried Scallops Day
October 3
National Coffee with a Cop Day
National Pumpkin Seed Day
October 4
October 5
October 6
National Noodle Day
National Orange Wine Day
October 7
October 8
National Fluffernutter Day
National Pierogi Day
October 9
National Pro-Life Cupcake Day
October 10
National Cake Decorating Day
National Angel Food Cake Day
October 11
National Sausage Pizza Day
October 12
October 13
National Yorkshire Pudding Day
October 14
October 15
October 16
October 17
National Pasta Day
National Take Your Parents To Lunch Day
October 18
National Chocolate Cupcake Day
Get to Know Your Customers Day
October 19
National Seafood Bisque Day
October 20
National Brandied Fruit Day
National Brandied Fruit Day
October 21
National Pumpkin Cheesecake Day
October 22
October 23
National Boston Cream Pie Day
October 24
National Bologna Day
National Food Day
October 25
National Greasy Foods Day
October 26
National Mincemeat Day
National Pumpkin Day
October 27
National American Beer Day
October 28
October 29
October 30
October 31
National Caramel Apple Day
3 Restaurant Marketing Ideas for October 2018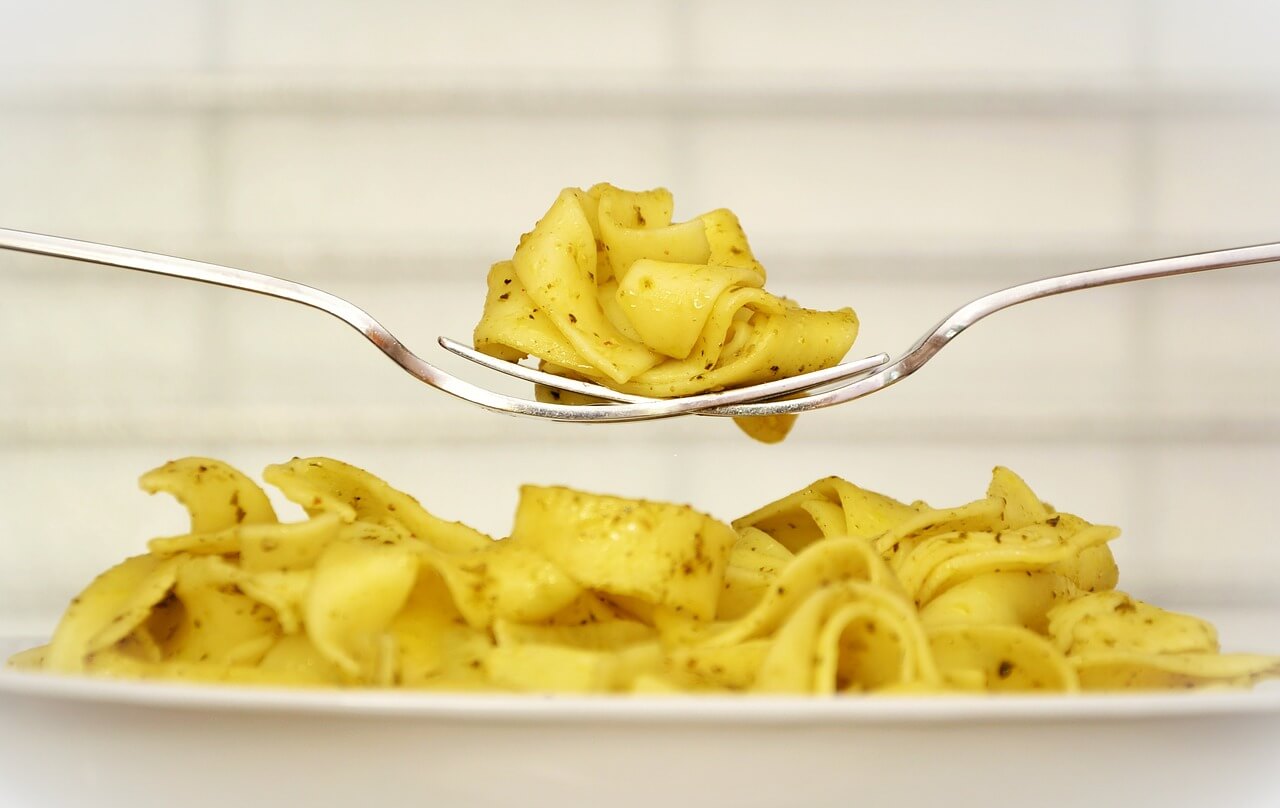 What dishes would it make sense for your restaurant to promote this October? What October restaurant marketing ideas do you plan to pursue? Here are three ideas to get you started…
National Pizza Month
We've already posted about what an amazing opportunity national pizza month is for pizzerias. In fact, it's so good we are going to reiterate the point here. Seriously if you are a pizzeria or a restaurant that serves pizza, you need to make the most of National Pizza Month—after all, it only comes round once a year. Why not make a brand new pizza, go behind the scenes to see how your pizzas are created or bump up the rewards on your loyalty scheme?
National Pasta Month
It's not just pizzerias that can get in on the Italian action in October. Italian restaurants that focus on pasta can also run events in October to promote their fare. Much of the same ideas can apply to pasta as they do to pizza. You could create a new pasta dish each week, have a Halloween-themed dish or run a competition to have your customers create a new meal that will stay on the menu for the entire year. Or how about this: why not combine the two Italian-themed months together. If you are a pizzeria, introduce pasta to your menu for this month only. If you only do pasta, introduce pizza for this month only.
National Cookbook Month
It's National Cookbook Month and here's an idea to generate some great PR for your restaurant: why not publish one or two of your favorite recipes. Customers always want to know how to cook their favorite meals at home so why not give them the tools to do so? They will never be able to make it as good as you do so you should even see an uptick in bookings and online orders as customers crave the real thing. Here's another idea, why not publish your own cookbook and sell it for a profit. You could even partner with a charity to donate a portion of the proceedings to a good cause to do your part and generate even more PR.
Make the Most of October
Promoting your food options in conjunction with the calendar gives people a reason to visit your restaurant this October. Take advantage of the calendar to get the most out of your restaurant marketing.
How did you find September's restaurant marketing ideas? Did you find any useful marketing ideas? Share this post and let us know what promotions worked for you!
Do you serve dishes that you can use the calendar to promote? Simply integrating your menu and specials with the calendar can serve as a reminder to your customers and bring more traffic through your door.
Your website and blog, and your social media accounts all offer an easy way to promote your menu items in conjunction with the calendar. Any professional food photography shots will go over well on social media platforms such as Facebook, Pinterest or Instagram. Try working individual promotions into your restaurant marketing mix.