What is "growth hacking" for restaurants and why your restaurant need it now?
These are tough times for the restaurant industry. Without a doubt, the pandemic has had an impact on customer perceptions of the eating experience. As a restaurant owner, you're confronted with the challenge of remaining relevant in this new world while also serving your community.
Fact – (Travel + Leisure) one in six, or 100,000 establishments nationwide, "have closed permanently or closed long-term," while the rest are struggling to find a business model that can be profitable and sustainable.
Restaurant associations are calling for congressional assistance to help the restaurant industry through stimulus packages. Restaurant owners are a resilient bunch who have seen crises in the past and have successfully overcome them and come out stronger. Those operators who are agile and evolve will not just survive, but come out stronger and be successful.
Those operators who focus on pivoting their business concept and are smart about driving growth through effective online marketing will be the winners. In other words, growth hacking will be the key to restaurant success.
What is "Growth Hacking"?
Growth hacking (also known as growth marketing) is the use of cost-effective digital marketing tactics to help grow customers and revenue. Growth hacking is commonly associated with small businesses with small marketing budgets, but they need results.
Growth hacking has completely changed the game of how we approach digital marketing for restaurants. This approach seeks to intentionally invest in agile marketing strategies. This mindset shift of growth for a restaurant seeks to not only acquire customers but to retain them and grow the repeat loyalty base of customers. 
In this article, we will cover the basics of what you need to know about how to do a growth marketing audit, why it is a term to familiarize and recognize the significance of its power, and what it can do for your restaurant. 
Why Should Restaurants Invest in Growth Marketing?
A growth marketing program for restaurants puts a focus on growing one or more of the following business segments: carryout and delivery, dine-in, and catering. You can do this through an integrated digital marketing program. 
Growth marketing takes on a holistic approach and thinks beyond customer acquisition and into the realm of building a loyal customer base.  
The method focuses on not only acquiring new customers but nurturing and fostering an audience to build stronger relationships and essentially advocate for a brand. 
As a restaurant operator, building rapport with customers is essential to creating a sustainable business. These brand advocates are likely to share your business with their network, and this creates a cycle of growth and building your customer base.
---
Key Components of a Restaurant Growth Marketing Program
Here are the key components of a growth marketing plan for your restaurant:
1. Engagement
Customers must be engaged as part of your restaurant's marketing strategy. Communication is essential in any relationship. Keeping consumers informed about restaurant changes, menu revisions, and new offers is a simple way to accomplish this.
You can do this process through multi-channel marketing, email marketing, social media, and PPC ads that are specifically focused on engagement campaigns.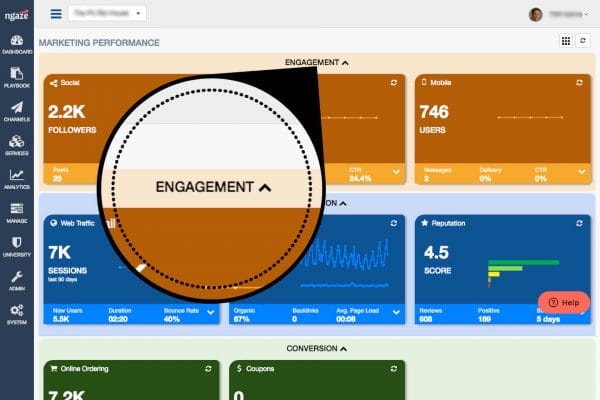 2. New Customer Acquisition
Your marketing program should have a solid strategy for acquiring new customers for your business. There are various ways and strategies to acquire new customers. 
This includes SEO, traditional marketing such as billboards or direct mail, offers and promotions, PPC ads such as brand awareness campaigns, social media, virtual events, and influencer marketing. 

3. Conversion
In order for your business to run successfully, you need to have products or services that convert and generate sales. 
You can bring about more conversions through guest loyalty, repeated visits, offers and conversions, and email campaigns.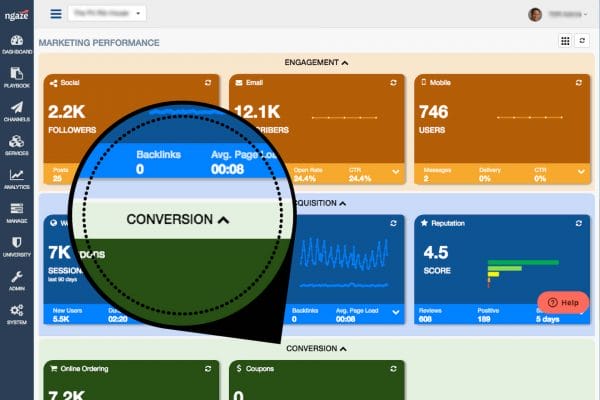 ---
Summary
Given the unpredictable circumstances of the restaurant industry at the moment, now more than ever, restaurants need to perform a growth hacking audit and have a growth marketing program in place. 
The Digital Restaurant offers a Growth Marketing Program for restaurants. Our digital experts perform a digital marketing audit and get your restaurant set up on the NGAZE marketing platform. You can launch your multi-channel marketing campaigns right away and track progress on the NGAZE Marketing Performance Dashboard.