When 3rd-party food delivery apps such as Grubhub, Ubereats, Doordash, Delivery.com, Postmates, Eat24, etc. came along, they looked like a gift to the restaurant industry.
For just a small transaction fee, restaurants would be able to acquire and fulfill online orders from customers across the city – an additional source of revenue for the restaurant.
Even better, they wouldn't need to pay for their own online ordering system and invest in delivery drivers.
Fast forward several years and that gift has turned sour. For the vast majority of restaurants, working with 3rd-party online ordering services may no longer makes sense.
Here's what restaurant owners really need to know about these food delivery apps and why they should approach 3rd-party online ordering differently.
The Problem With 3rd-party Online Ordering Apps and Food Delivery Service
A lot of problems can arise when restaurants rely on 3rd-party food ordering and delivery services.
Problem #1: Handling Orders Nightmare
Different 3rd-party ordering systems have different ways of sending in orders. Some use email, others use bespoke tablets. This a huge headache for whoever is in charge of sifting through all of these orders and passing them onto the kitchen. It's no wonder that even the best restaurants occasionally miss one and get hit with the penalty of a one-star review.
It's not just a logistical problem. Staff in all areas of the business need to be trained to take orders in the front-of-house and properly store, handle and package food in the kitchen so that it has the best chance of arriving hot. This is easy when you're in charge of the delivery, but when it's a 3rd-party that handles multiple orders at once, there's no guarantee that your food will be delivered first.
For some restaurants that can even mean changing the way they package carryout food so that it can arrive at customers in the best condition, rather than a cold, soggy mess.
Problem #2: Huge Cost of Transaction Fees
The most obvious problem for restaurants is the huge cost that comes with these online orders. 3rd-party websites charge restaurants fees of up to 30% for each order. This makes tight margins even tighter for small, independent restaurants.
It wouldn't be so bad if orders included high margin items like alcohol or other drinks. But these items are rarely ordered in online deliveries leaving restaurants no room to make up the fees that apps charge.
Even worse, as these ordering websites grow in popularity, the number of dine-in customers may diminish. Why would customers bother going into restaurants when they can easily order online from home?
It will get worse according to the latest research. Analysts at Morgan Stanley predict that delivery could make up almost 40 percent of restaurant revenue by 2022.
Most of these online platforms aren't profitable themselves, either. That means that restaurants that rely on these platforms to drive online traffic, even despite the high transaction costs, could be left in the cold if any of these platforms suddenly shut down.
Problem #3: Customers Don't Engage With the Restaurant's Brand
This isn't the first issue that restaurant managers will bring up, but it's a big one. When customers use an online ordering service, they become the customer of the app and not the restaurant. They pay the app, the app tells them when their food comes and a driver from the app delivers the food. The only time they interact with the restaurant's brand is when they taste the food.
That means the customer is missing out on 90% of the restaurant's experience. They don't get to interact with restaurant staff, they never see any of the restaurant's branding efforts and they certainly don't set foot in the restaurant itself. When customers order through these websites it becomes impossible for restaurants to create an engaging and fulfilling customer experience.
It also becomes impossible for them to market to these customers in the future. When 3rd-party apps control the process, they don't just take a cut of the profits, they also take all of the customer's data. The restaurant doesn't get an email address or phone number (in some cases) of the customer that they can use to market to in the future. All they get is an order.
Small independent restaurants have a hard enough job marketing to customers as it is without missing out on marketing to a significant portion of their customers.
Problem #4: The Reputation Problem
Not only to restaurants get the raw end of the stick when it comes to the branding, they also get blamed for any negative part of the customer experience, too.
Because when something goes wrong with the order, whether the food is cold, the order is wrong or the delivery is late, guess who gets blamed?
That's right. It's the restaurant.
According to the Off-Premise Insights' 2018 Takeout, Delivery and Catering study, 82 percent of customers blame the restaurant and not the driver or the ordering app.
Not only do restaurants have to field the complaints, they also get backlash on social media, too. Research has shown that reviews including the word delivery are worth less than two stars on average. This is even true when the remaining reviews are overwhelmingly positive.
For small, local restaurants, a handful of negative reviews can be enough to have a measurable impact on their bottom line. And it can take months of positive four- and five-star reviews before they recover their reputation.
---
The Solution: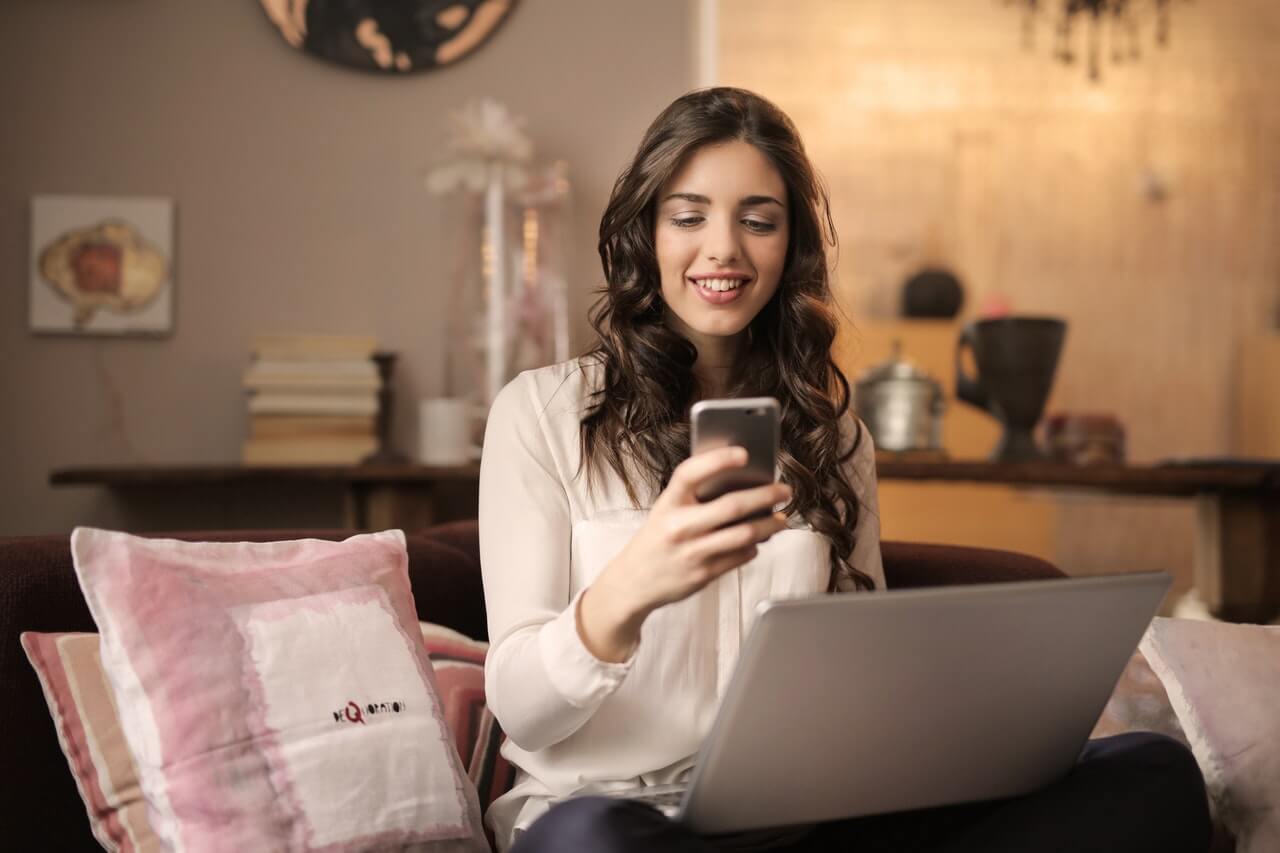 Strategy #1: Build Your Own Online Ordering Capability
For most restaurants, the huge cost of doing business with these 3rd-party ordering websites simply isn't worth it.
But what can they do instead?
Most people don't want to pick up the phone and call their local pizza joint anymore. Customers want to order their pizza online, pay online and not have to speak to anyone in the process.
But they do want to order from local restaurants…
If U.S. consumers are anything like their UK counterparts, many actually prefer to order direct from the restaurant rather than through a 3rd-party app or website. Research by Preoday found a whopping 70 percent of customers would rather the money go straight to the restaurant rather than forcing them to share it with an app.
A report by E-Poll Market Research shows that this holds true. According to their research, just over half of all people order deliveries directly from a restaurant rather through other online platforms.
The solution?
Create Your Own Online Ordering Platform
In the long-run, it is less expensive for restaurants to invest in their own online ordering platform than continue to get hit with 30+ percent transaction fees.
But that's not the only benefit of creating an online, mobile-friendly ordering platform for your restaurant. You also:
Make taking orders easier than ever. There's no jumping between tablets or emails, all of your orders come through one platform in a standard format. It also reduces the need for staff to handle customer orders by phone.
Reduce the risk of error. By having everything come through in a standardized format that kitchen staff know and love, there's no confusion and little risk of getting the order wrong
Increase customer loyalty. Because you can track which customers order what, you can accurately reward customer loyalty and encourage customers to order again and again.
Improve your marketing. When customers order through your website, you get their details meaning you have the opportunity to re-market to them in the future.
Improve the customer experience. You're in charge of everything meaning you can accurately set expectations, show the customer how much you care and ensure they are happy.
Check if your website is working? Simply put, are your customers able to place an order on your restaurant website from mobile and laptop easily. If not, they will use 3rd party apps.
Building an online ordering platform is only one half of the battle, however.
Strategy #2: Encourage Customers to Make the Switch
Even if you have your own online ordering platform, there's no guarantee that customers are going to stop ordering through 3rd-party websites and switch to yours.
You'll need to give them a little nudge.
For some customers, all you will need to do is to advertise the fact that you now have your own online ordering portal. Have we have seen above, most customers would rather their money went directly to restaurants.
If you're serious about breaking free from the grip of these 3rd-party websites, however, you'll need to spend time and money promoting your own offering.
The lure of ordering apps for customers is that they are fast, easy and memorable. They are also advertised everywhere and offer a huge variety of food. That means some customers are going to need a reason to use your own website instead.
Enter discounts and other incentives.
We've found that offering discounts to customers who order through your website is an excellent way of encouraging customers to use your own online ordering portal rather than a 3rd-party website.
Discounts also have the benefit of improving the customer experiencing and increasing customer loyalty. People love being rewarded, after all.
Incentives like these don't have to be an ongoing investment. After several months, the majority of your customers will have been convinced to make the switch, which means you can scale back ads or stop them completely.
---
Next Step:
You don't have to settle for giving a third of your business away to 3rd-party ordering websites. Take the first step toward creating your own online ordering platform today by getting in touch with one of our consultants at The Digital Restaurant. You won't regret it.
Read the Case Study on how an Chicago-based multi-unit Italian restaurant and pizzeria saved thousands of dollars each month (eliminating 3rd party commissions) by developing their own online ordering & delivery service with digital marketing assistance from The Digital Restaurant team.
Ask the The Digital Restaurants team how it can help your restaurant today. Remember to enquire about the 3rd-Party Sales Redirect Playbook.
General FAQs
[sc_fs_multi_faq headline-0="h3″ question-0="? Should restaurants signup for online delivery services?" answer-0="It is important to build your restaurant's own ordering and delivery capability long-term. It is also important that you invest in a robust local marketing program to attract new customers, engage with them and drive repeat visits. You DO NOT have to signup for 3rd-party online delivery services.
Learn more about the problem with 3rd-party online delivery services." image-0="" headline-1="h3″ question-1="? Am I doomed if I do not signup my restaurant on GrubHub and UberEats?" answer-1="Certainly not. It might seem that every restaurant is signing up for GrubHub and UberEats. Certainly, there is a lot of press coverage when national chains like McDonald's, Papa Johns, etc enter into partnership. As a restaurant owner, you have to weigh in the pros and cons of such a deal.
Learn more about how to build your own online ordering system." image-1="" headline-2="h3″ question-2="? What is the problem of 3rd-party online delivery?" answer-2="Huge transaction fees, no customer information for re-marketing and reputation issues are the top issues.
Learn more about the problems of using 3rd-party online devilvery apps." image-2="" headline-3="h3″ question-3="? Why are online delivery fees so high?" answer-3="A few years ago, fees were in the 10-12% range, now it is over 30-35% range. While it may seem that competition among online delivery services should drive the rates down, it is actually going up. The most likely cause is the control they have on the options a restaurant has. With the aggressive marketing tactics these companies employ, some even hijack the google business profiles to control the restaurant listing. These companies employ a deliberate SEO and Google ads campaigns to steal traffic from the restaurant website itself. Why? the lucrative 33% profits on each order.
Contact The Digital Restaurant team to perform an audit for your restaurant. Call (630) 574-5354 to speak to a digital specialist." image-3="" headline-4="h3″ question-4="? How can I get my restaurant off delivery platforms?" answer-4="This is a tough one if not impossible. When you sign an agreement with online delivery services, you are giving them the right forever to keep your restaurant on their platform even if you discontinue service. Read the fine print. It requires diligent followups via phone and email and some persuasion to get your restaurant off these platforms.
Want help? Contact The Digital Restaurant team." image-4="" headline-5="h3″ question-5="? Why is my restaurant on delivery platform even though I did not sign up?" answer-5="As competition among 3rd party online delivery services heats up, some of these companies have aggressively signed up restaurants without their content and without informing them. In many cases, the restaurants discovers this when their delivery drivers show up to pick up food or when there is a customer complaint.
Learn how to manage your restaurant online reputation." image-5="" headline-6="h3″ question-6="? How do I handle negative customer reviews from GrubHub orders?" answer-6="This has been an increasing problem when customers ordering and delivery by 3rd party platforms. Then the customers leave a review on review sites like Yelp or Google. This is one of the top reasons you want the control the entire customer experience end-to-end.
Learn more about how to remove a negative review from Yelp and other review sites." image-6="" headline-7="h3″ question-7="? Does it make sense to be on GrubHub long-term?" answer-7="It may be ok to spend ~30% in new customer acquisition, but certainly it does not make sense to give away those margins for your repeat customers. Long-term it benefits the restaurant to control the end-to-end experience with your customers, while saving thousands in commission fees.
Learn more about improving the customer experience with mobile ordering." image-7="" headline-8="h3″ question-8="? What is the alternative to GrubHub and UberEats?" answer-8="The best alternative is to build out your own online ordering and delivery service. Here is a simple math: If you run $20,000 through 3rd-party platforms today, that comes out to about $6,600 per month or $79,000 annually in commissions at 33 percent fee rate. Now, with $79K per year, can you hire delivery drivers, upgrade website and launch a marketing program?
Want to know how much online delivery is costing you? Use the free online commissions calculator." image-8="" headline-9="h3″ question-9="? Am I doomed if I already signed up for GrubHub and UberEats?" answer-9="Relax, you are not doomed. Act now to fix the problem. Build your own online delivery capability and slowly get off those platforms by redirecting your 3rd party customers to your own website. If that is overwhelming, get help from a marketing agency who knows how to do this. It is as simple as that.
Contact The Digital Restaurant team. Or, just call (630) 574-5354." image-9="" count="10″ html="true" css_class="sfaq-class"]