Here at The Digital Restaurant, we think that restaurant email marketing is one of the most important yet misunderstood marketing tools that restaurateurs have at their disposal. Period.
Email marketing is incredibly cost-effective, very personal and doesn't rely on someone else's platform. It is a way of communicating directly with your customers and provides you with a fantastic opportunity to get them back through your door.
So why the heck don't more restaurant owners use it?
We don't know. But we hope this complete guide to restaurant email marketing will open the eyes of owners and get more people using this fantastic marketing platform.
Why Use Restaurant Email Marketing?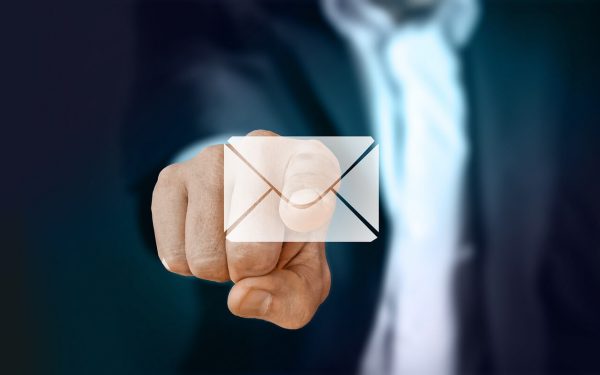 There are many, many reasons why email marketing is essential for restaurants. If you're reading this guide you are probably already aware of some of them. But let's just take a second to recap why we should care about email marketing for restaurants.
Unlike social media sites, you own the platform. Whatever happens, you will always have your email list as a marketing tool. Unlike social media websites, email is unlikely to go anywhere any time soon.
Audiences are usually warm and will be more receptive to your marketing efforts. If they've given you their email, customers want to hear from you. They have also been exposed to your brand so they trust the content you send them.
Email can be automated making it very efficient. It doesn't take much to set up and schedule an email marketing campaign. You can even automate parts of the process such as welcome emails and A/B testing.
It can be incredibly focused and personalized. Unlike blogs, social media posts and online ads, you can speak to every customer individually. Emails can be personalized to the customer's name, their food preferences and many other categories.
Email can help you stay at the front of your customer's mind. You want them to be constantly reminded of your presence so that the next time they decide they want to go out for a meal, your restaurant is one of the first places they think of.
Email marketing isn't just a must-have for all of the options above. It's also an incredibly effective marketing tactic when you look at the numbers. Research compiled by OptinMonster shows:
People check their emails as much as 20 times every day
Over 50 percent of people check their email before anything else
Email has a 22.86 percent open rate compared to social media's 0.58 percent engagement rate
It has a potential 4400 percent ROI. For every dollar you spend, you bring in $44
Whether you want more customers, want to encourage repeat visitors or just connect with your customers, email marketing is the perfect solution.
Let's look at how you can get started.
How to Create a Restaurant Email Marketing Campaign

Now we know why we should use email marketing, let's look at exactly how we can create a campaign from start to finish. There will be a lot of points to follow here so it might be a good idea to keep referring back to it as you complete each stage.
How to Build a Restuarant Email List
It's no good having a series of amazing emails and generous offers if you have no one to send your emails to. That's why the foundation of every email marketing campaign is your database of emails or your 'list'. The good news is you probably already have a collection of emails and if you don't it's easy to start.
If you don't have a list of emails in one place, search back through your system and collate all of the emails that customers have given you for online orders, online bookings and any other occasion they may have passed over their data. Store it all in an excel spreadsheet. Where possible, try to have a column for the customer's name and a column for their email address. If you have any other data, such as food ordered, include that in additional columns.
If you've never collected customer data, now is a great time to start. Make sure you always store the info given in the instances above and encourage customers to share their data in return for deals or vouchers. People are warier than ever of giving out their email addresses, so make it clear that they'll be receiving even more value through your emails. If you are based in the EU, you'll have to make sure you comply with GDPR regulations.
Remember:
It's quality over quantity. Don't spam out emails to loads of addresses
Never buy an email list. Make sure you only use data your customers have given to you
Keep looking for ways to gather customer data but don't do it sneakily
Make it easy to sign up. But also make it easy to unsubscribe. You don't want to get marked as spam.
What Are the Best Email Marketing Services for Restaurants
Unless you want to do an awful lot of work, you're going to want to find an email provider to set up and send the emails on your behalf. The good news is there are lots of options to choose from. The bad news is that this can make it difficult to decide.
Here are a few of the leading email marketing platforms:
Mailchimp
Drip
ConvertKit
Constant Contact
AWeber
In truth, all of these providers are much of a muchness and unless you are dealing with millions of email addresses or very complex automation, it is not going to matter too much. We recommend using MailChimp, simply because they are easy and free up to 2000 subscribers. This is more emails than most restaurants will need making it by far the most cost-effective solution.
Of course, these platforms are only relevant if you plan to send emails out yourself. You can make the entire process easier and more effective by leveraging our own email marketing service. You won't have to worry about creating emails, scheduling them or managing an email marketing platform. We do it all for you.
How to Create Restaurant Emails
If you want your customers to look forward to receiving your emails, you're going to have to put some effort into making them look nice. Luckily, most platforms (like MailChimp) let you create emails directly on their platform.
Most platforms have drag and drop builders that make it easy for you to create beautiful emails without learning to code. Of course, there's nothing wrong with hiring a marketing company if you want to really make your emails stand out.
The most important thing when creating emails is to make sure that they are mobile friendly. A significant portion of your customers will be opening your email on their phone. If it isn't optimized for smartphones and they have to zoom in and move around the screen to read what you have to say, they'll probably just delete it. Again, most email marketing platforms will automatically make your emails mobile-friendly, so all you have to do is be aware of how much copy you are writing.
What to Put in Restaurant Emails
One of the most common questions our clients ask when it comes to restaurant email marketing is what on earth to include in them. This will depend largely on your restaurant but the general wisdom is to inform customers of things like specials, menu changes and promotions.
If you think you could do better at getting repeat customers through the door, you might want to regularly send out coupons. If your menu is always changing, it is important to let customers know so they can come back and try a new dish. You get the idea. Write about things that entice customers. No one wants to hear how your weekend went, but they do want to know about the new cut of steak you are serving.
Keep reading if you want specific ideas that you can use right away. We'll go into detail on some suitable topics below.
When to Send Emails and How Often
A lot of marketers worry about when to send their emails. Should the send them on a Monday at 2 pm or on a Thursday at 9 am? This should be the least of your concerns. The most important thing is to make sure that you have an email to send out and a mailing list to send it to.
What you definitely shouldn't do, however, is to spam your customers with several emails a week. Make sure that you send a maximum of one email a week. Otherwise, you risk customers getting fed up and unsubscribing.
Restaurant Email Marketing Ideas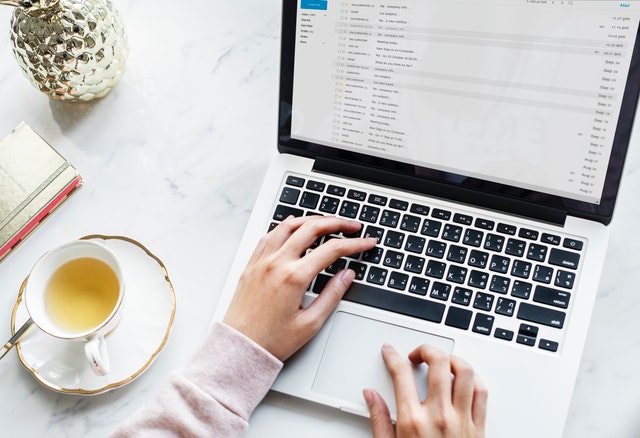 If you're still not sure what to put in your customer emails, here are some tips to get you started.
Welcome Emails
Research has shown that welcome emails generate 320 percent more revenue than any other form of promotional email. That makes not sending a welcome email a sin. If you are using a email marketing platform like MailChimp, it's relatively straightforward to set up an automatic welcome email that gets sent within 24 hours of you adding a new name to your email list. Make sure to set the tone of your emails by giving away something for free (a gift or a discount) so that users are more tempted to open your emails in the future.
Promote Your New Menu
Give customers a reason to return to your restaurant by showcasing a new dish or an entire menu in your email. Use high-quality photos of your new dishes and describe them in detail to get readers' drooling over the prospect of trying them.
Share Upcoming Events
Email can be another great tool to promote all of your upcoming events. If you're having a themed night or are running any other kind of event that people can buy tickets for, make sure you promote it to your customer base.
Remember, your email list is full of customers who are already engaged with your brand. That means they are some of the easiest people to sell to. Don't miss out on this opportunity.
Offer specials and discounts
Running regular promotions and special offers is a great way to drum up more mid-week business and show your customers that you care about offering them a great deal. Once again, email is the perfect way to let your customers know about these promotions.
Run Surveys
Not all your emails have to be promotional. Emails can also be a great way to find out more about your customers so that you can tailor promotions to them in the future. You may need to incentivize customers with the prospect of a discount or free side, but email is the perfect channel to reach a lot of customers at once and gather as much feedback as possible. Create a survey on an online platform like SurveyMonkey and add the link into an email. That's all you have to do to gather feedback from hundreds of customers at once.
Send Birthday Wishes
Few companies still send out birthday wishes so there is an opportunity to stand out. On their own, birthday emails can feel a bit lame. But combine them with a special discount (like a free drink, free side or a percentage discount) and you can easily make someone's birthday that little bit more special.
Effective Restaurant Email Subject Lines
Creating a great email is one thing, encouraging customers to open it is another. That's why your email's subject line is so important and why we are devoting an entire section to it here. For most restaurants, email subject lines will be a case of trial and error.
Use one of the suggested subject line styles below as a jumping off point, but don't be afraid to test your own. The important thing is to monitor open rates so you can do more of what works and less of what doesn't.
Personalized
Personalizing your email subjects is one of the most effective ways to increase open rates. Try the following:
"James, only one more pizza to go before your free reward!"
"Happy Birthday, Jane! Here's a gift from us"
Questions
Asking questions is also a great way to encourage more people to open your emails. You can even combine questions with personalization!
"How was your meal last night, Sophie?"
"Are you coming to Wing Wednesday? All you can eat for 9.99"
Urgency
Creating a sense of urgency is a fantastic way to encourage users to take action.
"Only 5 spots left for a wine tasting event this Saturday!"
"There are only 2 days left of our BOGOF deal!"
Emoji
This wouldn't have been a thing five years ago, but emojis are now a great way to make your emails stand out from the crowd.
"Come down before the game for the best pizza in town???"
"?Buy one beer get one free this Thursday only"
Advanced Restaurant Email Marketing Tips to Boost Open and Conversion Rates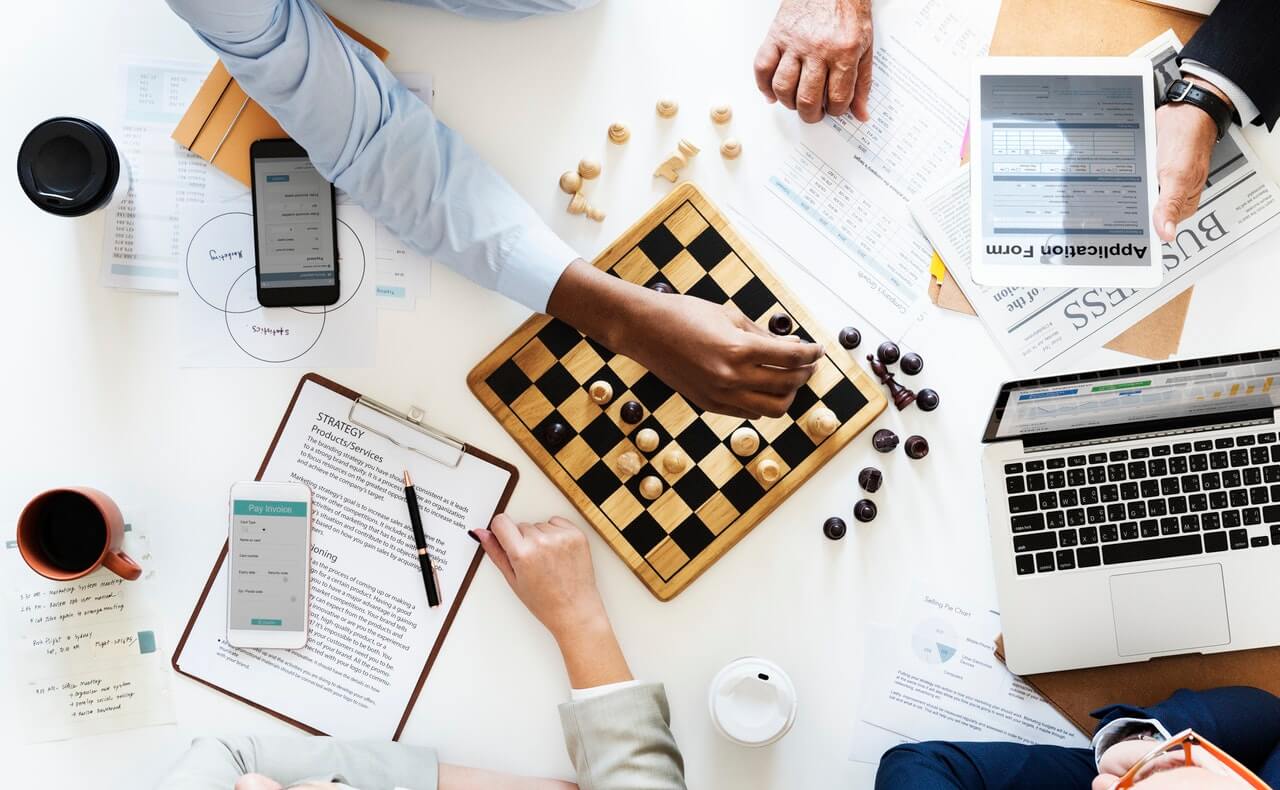 We have a whole blog post dedicated to advanced restaurant email marketing strategies. But if you don't have the time to read it (we recommend that you find it) here are some advanced strategies you can start implementing to boost your open and conversion rates.
Create Personalized Offers
Virtually every email marketing platform (MailChimp included) will let you segment your audience in order to offer further personalization. This means separating your audience by eating preferences (veggie, vegans, etc.), by age, by location, or by any other criteria you can think of. Doing so allows you to send more personalized emails that are often much more enticing to customers and will usually lead to higher open and conversion rates.
Of course, this will mean collecting more data about your customers. If you have an online ordering system, this should happen naturally. If you are collecting emails by hand, it's going to be a little harder. The last thing you want to do is give customers a survey to fill out before handing over their email address. Getting that email is more important than getting additional information, so prioritize where necessary.
Integrate Email Into a Customer Loyalty Program
If you already have a customer loyalty program or are thinking of setting one up, make sure that you integrate email marketing into it. Use email to keep in touch with loyalty members, offer them exclusive deals and generally make them feel cared about.
One idea would be to send monthly updates of where customers currently stand in your loyalty scheme. If you give a free pizza once a customer has bought ten, you could let them know they are only one, two or three pizzas away from a free one. This could be the motivation some customers need to pick up the phone or head down to your joint.
The best thing about this tactic is that it can be almost completely automated. As long as your loyalty system is digital (rather than a stamped piece of card), emails can be sent out automatically at pre-set intervals or when customers reach a certain stage on the loyalty scheme.
Follow up for Feedback
If online orders have been a source of email addresses for you, make sure that you are following up with customers to find out how their meal was and whether they have any feedback. You can set up automatic emails to fire off to online customers after a few days of your order. That way you don't even have to write them yourself.
These kinds of emails are a great way to encourage online reviews and boost your local SEO as well as your online reputation. Most customers won't think to leave a review without a little nudge so don't be scared of asking for one.
Make the Call To Action Clear
Every email you send out should have a clear call to action. This is the action you want your customers to take after reading your marketing message. It could be booking a table, it could be ordering a takeaway, or it could be signing up to an upcoming event. Whatever it is, make sure that it is clear and visible — even if customers only glance at your email. A pro tip is to style your CTA into a button so that users are more inclined to click it.
Need Help with Email Marketing?
As always our team at The Digital Restaurant are on-hand to provide the help you need to succeed. We can create, run, manage and optimize email marketing campaigns for your restaurant without you having to lift a finger. Sound convenient? Talk to us today to find out more.
Last updated: April 25, 2019